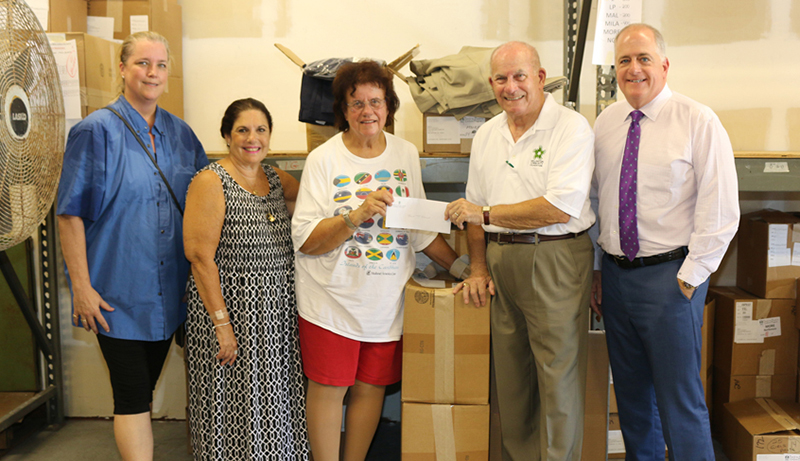 The Wellington Community Foundation presented a $1,500 check to Back to Basics on Wednesday, Aug. 10 to provide 400 uniforms for local Wellington children at Elbridge Gale and New Horizons elementary schools.
Back to Basics is a Wellington-based volunteer organization that helps provide children with shoes, socks, underwear and a gift during the holiday season, as well as provide school uniforms to children in need.
Back to Basics, founded by Wellington resident Beverly Perham in 1984, will provide 10,000 complete school uniforms to children in at least 40 schools in Palm Beach County this year. The uniforms were recently delivered, and volunteers sorted the 16 pallets containing 602 boxes.
During the holiday season, Perham estimates that Back to Basics will provide gifts for 6,000 children in Palm Beach County.
Back to Basics is in need of organizations and groups to support its efforts. For more information, call Perham at (561) 319-4277 or visit www.backtobasicsinc.org.
To drop off items for the holiday season or the school year, call Maggie Zeller at (561) 715-9262. Donations can be dropped off at Evergreen Insurance, located at 105th Avenue North, Suite 2, in Royal Palm Beach.