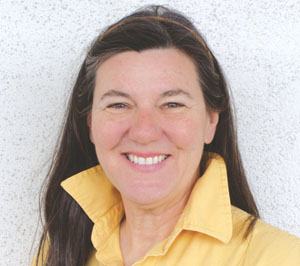 THE SONIC BOOMER
Before I left Missouri, my daughter and the little ones gave me the huge honor of allowing me to accompany them to Cider Mill Farm, where October is welcomed with whoops of joy echoing from all four corners of the land.
I had been there once before, about three years ago, and things have only gotten better with time. The fact that both kids were walking and talking now also helped immensely. The talking commenced shortly after the two-story bouncy slide came into view from the car. Well, it wasn't exactly talking, more like shouting — happy shouting that continued throughout the day as we tried to fit in all the activities.
There's a doughnut-flipping machine, an old country store and the operating cider mill in one corner. For the month of October, organizers have added all-you-can-eat pancakes, which you eat while sitting on haybales and listening to live country music.
In the second corner, there are rows of arts and crafts booths together with pony rides, a makeshift slip-n-slide, inflatable tunnels and the aforementioned bouncy slide. In the third corner, a hayride takes you around to the pumpkin patch where — if you can lift it — you can take home a pumpkin for $6. Non-riders can hang around the food trucks, snack shack or ice cream booth.
And in the fourth corner, because kids always have energy no matter how much walking they've done, there's a jungle gym, a giant sandbox, mini tractors to ride and an inflatable bouncy pillow tethered to the ground. The children naturally gravitated immediately toward the bouncy pillow, it having the most potential for injury. I, stupidly thinking I might be of some assistance, followed. My daughter found some excuse to escape back to the car.
Before I knew what was happening, four-year-old Skippy ran right up the side of that lurching, shifting pillow and began jumping with the reckless abandon of a seriously caffeinated chimpanzee. Two-year-old Tess tried to follow, but she was too short. I lifted her up and tried to grapple my way up the side but, silly me, I was wearing socks. We slid right back down. The only way up for us was for me to tuck her under my arm like a football and approach at full speed from a running start. She was fine with this.
Once atop the pillow, I remembered that I hadn't been in a bounce house, well, ever. And this was much worse, as there were no sides, and easily 75 kids of every size and weight, bouncing much higher than any of them had expected to go, and coming down right next to us. I caught a glimpse of Tess's face, and it wasn't a smile. She's a brave little girl, but still. So we sat on the pillow and spent our time trying to land gracefully each time we were catapulted off the rubber. The extreme sporting term "big air" came to mind.
Eventually, Skippy's attention was diverted by the dump trucks in the sandbox, Tess spied a sand pail, and I was allowed to make my way to the ground, shaken but not stirred.
Finally, it was home for naptime, and then, two hours later, I took the kids to Chuck E. Cheese's for dinner. Yes, I'm a glutton for punishment; and yes, I'm going to miss them very, very much.