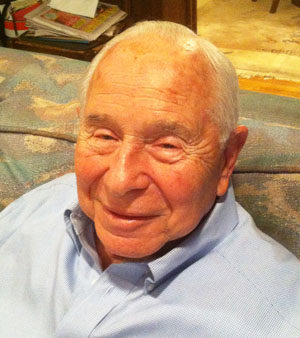 FOOTLOOSE AND… 
Perhaps another "golf king" will appear one day on America's links, but don't bet on it being sooner than later. They just don't make them like Arnold Palmer these days.
At his recent passing at age 87, he still eclipsed all others, including Tiger Woods, in the majority of golf enthusiasts' thinking most of the time. "Arnie's Army" were legendary in dedication to this greenskeeper's son from Latrobe, Penn. One reason: he never endorsed a product that he didn't believe in. Also, he virtually never failed to make eye contact with everyone.
A key member of golf's legendary "big three" (along with Jack Nicklaus and Gary Player), insiders claim his golf playing was a reason for buying a color television set, so they could graduate to watching him in color from black and white.
Also, many claim he saved lives by going public with his diagnosis of prostate cancer after his initial diagnosis of the disease.
Palmer captured seven golf "majors" after his itinerant, post college jobs as a paint salesman and a tour in the Coast Guard. He won the Canadian Open in 1955, the first of his 62 PGA Tour victories.
How special was Palmer? The legendary Sam Snead said it beautifully: "Palmer went to bed at night with great charisma. He woke up and had even far more."
Another "king of golf" soon? Don't bet on it.