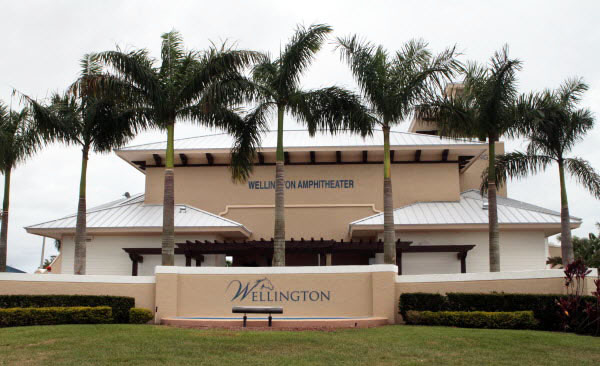 Residents from Wellington and the surrounding areas are in for a home-improvement treat Saturday, Oct. 15 from 10 a.m. to 5 p.m. when MainMeet Events brings the Wellington Home Show to the Wellington Amphitheater for the first time.
MainMeet Events President Stacy Pesacov is excited about the upcoming show, which will help pair residents with local home product and service exhibitors to help with any sort of remodeling or renovation projects.
"The Wellington Home Show is a little different than all of the other home shows because it's a premium neighborhood home show," she explained. "We feel like it's a great idea essentially going right into the back yards of where a lot of the people live who have homes that will need repairs, remodeling and design."
Holding it at the amphitheater, she explained, makes it easy and convenient for residents to attend the free, informative show.
"It's a beautiful location. It's very family-friendly. It's very accessible," Pesacov said.
During the event, there will be dog adoptions with Big Dog Ranch Rescue, radio celebrity appearances from 900 AM Talk of the Palm Beaches, 95.9 South Florida's the Palm and 93.5 the Bar FM.
Special to the Wellington Home Show will be polo favorites from the Wellington Hospitality Group, a 1964 British double-decker bus to serve sushi and cocktails, along with the Funky Buddha Beerstream, a vintage Airstream trailer.
"People, when they're coming through our show, can meet with these experts who can help them do anything they need with their home, whether it's designing it, fixing it, adding an addition, building a new home, whatever the case may be," Pesacov said. "But they can also take their time at our show because we have delicious food, cocktails and beverages. There'll be seating at the show, so people can actually sit down, relax and take their time."
The show, which will be under tents, is family-friendly and everyone is welcome, Pesacov said.
In addition to Big Dog Ranch Rescue, the Lord's Place will also be at the show, providing opportunities for residents to be engaged in their community as volunteers.
"If you have children, I think for them to see that, it's important as well," she said.
Sponsors include Big Dog Ranch Rescue, 900 AM Talk of the Palm Beaches, 95.9 South Florida's the Palm, 93.5 the Bar FM, Best Version Media, Contemporary Living, WPBF News 25, Palm Beach Native, Living Magazines of Palm Beach Gardens and Lighthouse Neighbors of Jupiter, and Country Club Living Magazine of Wellington.
Following the Wellington Home Show, MainMeet Events will also present the Jupiter Home Show at Downtown Abacoa on Oct. 29 and the Boca Raton Home Show at Mizner Park on Nov. 5.
For more information, call (561) 716-6056 or visit www.mainmeetevents.com.
ABOVE: The home show will be held at the Wellington Amphitheater.