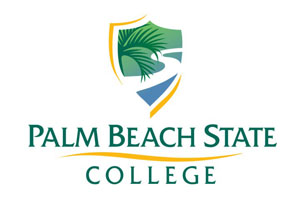 Rachael Ondrus, special assistant to the president of Palm Beach State College, updated the Royal Palm Beach Education Advisory Board on Monday about three legislative priorities that the college will focus on in the upcoming state legislative session, including funding to relocate its dental health sciences building to the new Loxahatchee Groves campus.
Ondrus said that the college narrowed its priorities due to the unpredictable nature of the legislative sessions.
"We had to be very strategic with our priorities because we didn't want to go up there and advocate or request something that we didn't think was achievable," Ondrus said. "The first one is definitely based on need."
They will seek Public Education Capital Outlay (PECO) financing to build a new dental health sciences building to replace the one at the college's main campus in Lake Worth.
"Many of you may know about PECO and the lack of funds that are coming to the state based upon the reduction of the communications service tax, which is basically how we acquire those funds," she said.
The PECO money is divided between the college and university system and K-12 school districts, and Palm Beach State College is trying to figure out a way to acquire some of those funds.
"Our quest is for a new dental services building," Ondrus said, explaining that the current building that houses the dental hygiene associate's degree program is 55 years old. "We are looking to erect a new building, which will be placed on our new Loxahatchee Groves campus, because we are now going to make that our health sciences campus."
The existing building was renovated in 1999 and 2002, and a consultant's report done in 2008 stated that it would be better to construct a new facility rather than renovate the present building again, she said.
The second priority is based on a partnership with the Palm Beach County School District to make students' transition from high school to college easier.
"The school district and the college are getting together to see what we can do to better create a seamless transition from our students in the K-12 system into the state college system," Ondrus said. "With that in mind, many of us have been brainstorming."
School Superintendent Dr. Robert Avossa and PBSC President Ava Parker have spoken in-depth on the issue — especially on how students can get their college degree sooner by earning credits in high school.
"One of those ideas that came from those discussions was based on what President Parker likes to call a 'four-plus' program," she said. "It's basically imbedding career counselors into our high schools to assist the students."
Those include students in danger of falling through the cracks, such as those in the juvenile justice system.
Ondrus pointed out that the college has numerous curriculums that students might not be aware of, including for students who might have dropped out and want to get a graduate equivalency diploma (GED).
The third priority is to start a computer coding program.
"We do not currently have a coding program at the college," Ondrus said. "We are looking to do something relative to the needs of the community, which with a $200 billion industry, what better way to get some of these students into the software aspect, app design and web site development? We have some partnerships within the community with businesses that have actually come to us and stated, 'This is our need, can we help you craft it?' So, we're looking for some funding to house four labs."
Vice Chair Renatta Espinoza asked whether the college is reaching out to students who have a language barrier and whether they're being considered in the transition from high school to college. That has been part of the discussion, Ondrus said.
Espinoza also pointed out that there is a shortage of coding teachers, which might challenge the college's ability to enact a program.
Ondrus said that for the coding program, the college is currently focusing on funding for the labs, but businesses are offering to help in teaching the classes.
"We've had a couple of businesses saying, 'We'd love to partner with you and assist. We'd love to be adjuncts to assist with creating this program,'" she said.
Chairman Lynn Balch agreed that businesses are available that can help in the coding programs.
"A big thing South Florida has passed on is the technology industry," Balch said. "You talk about a clean industry. There are so many opportunities for people."
Espinoza also asked if a dental clinic affiliated with the dental health sciences building would continue to operate, and Ondrus said it would.