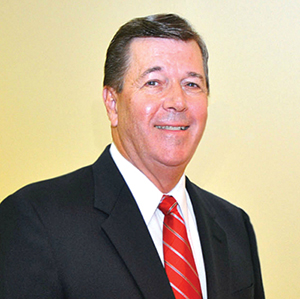 Royal Palm Beach Councilman David Swift announced this week that he will run for re-election to Seat 2 in March.
Swift said improving services for senior citizens will be his primary goal if re-elected to another two-year term on March 14.
"I was disappointed in 2015. We developed plans and an RFP to attract a developer to build an independent living, assisted living, nursing care facility in Royal Palm Beach, and we got no bites from any developer to do that," he said. "Apparently, they look for major pieces of property that are on major highways."
Since then, Swift has been encouraged that several companies are interested in building in the village, although not at the council's preconceived best site at Royal Palm Beach Commons Park.
"We have two pretty good memory care centers who are interested in building in Royal Palm Beach," he said. "We definitely need it in our town."
Swift added that an independent/assisted/nursing care provider has proposed a project at the corner of State Road 7 and Okeechobee Blvd.
"I am very interested in that because it would fill the bill for getting someone who is experienced in healthcare actually developing that piece of property and owning it," he said. "That would be the missing piece that we have out here. I think that would be extremely popular, and needed."
Swift would also like to get a transportation and mobility plan in place for seniors so they can get to the doctor and other health appointments, shopping or senior events they might have difficulty getting to.
"We have a number of senior programs at the Cultural Center, but we really don't have a transportation system that can pick them up and bring them back, and do that in a reasonable time frame," he said. "We do have PalmTran, but you can sit there for two hours waiting for PalmTran."
He said the objective is to try to keep seniors in their homes longer. Swift pointed out that he brought up the question at the last council meeting when he asked that a study of senior transportation needs be included in a senior needs assessment study approved by the council.
"I really don't know how many people it could be. It could be over 100, it could be more than that, I don't know," Swift said. "That's one of the things I asked our consultant to do — take a look at a way of better defining what the need is out there."
Swift would like to see the efforts of the Western Communities Council come to fruition on the completion of SR 7 to Northlake Blvd. He is vice chair of the Western Communities Council, which will next meet on Jan. 12 at the Wellington Municipal Complex. Right now, he is hoping for a successful conclusion to the SR 7 lawsuit.
"I don't know what has taken that judge so long to make a decision. He was supposed to have an opinion back in August, and it's December," Swift said. "Hopefully, that lawsuit will prevail in our favor and we'll start building the road."
Swift said there are other, new issues to be included in Western Communities Council discussions, such as sober homes.
"I see a lot of traction on sober homes lately. I don't know if that's something we can work together on or not, but I know that's an issue for us," he said.
Another goal is how to control the impacts of growth in the area.
"Now that the county has decided that it wants wall-to-wall development, how are we going to work to solve the future traffic congestion and road capacity issues, given all the development that's coming our way?" he asked. "We need to work with the county on that."
Swift said that he is not very interested in recent discussions about the Palm Beach County Metropolitan Planning Organization becoming independent because he believes that the county has been a good steward in helping plan transportation development.
"The county's been quite good, at least from a traffic end of it, at looking out for our problems and our needs," he said. "I don't necessarily want to throw that away without understanding why we need to do this independent thing."
Exotic weed control in village canals is another challenge to take a closer look at. "It's getting out of control," Swift said. "Usually with the cooler weather we can get control of it, but that's an issue out there that we need to work on."
Generally, his longtime goal has been to maintain the character of the community. "That's the reason, I think, that most people moved here," he said. "I've had a role to play in that to make it a really good place to live. I have taken very strong stances on that."
Swift noted that he has 29 years' experience, and he feels that he listens to the residents.
"I have consistently voted to protect their interests, and I think that I have done a good job on that for a long time, and I'd like at least two more years of that," he said. "I'm not afraid to stand up on behalf of the residents, and I think a lot of people do know that."
Councilwoman Jan Rodusky, who was appointed to Seat 4 earlier this year, has also announced plans to run for election.
Two residents, former Councilman Richard Valuntas and Recreation Advisory Board Member Shawn Fitzpatrick, have picked up filing papers, according to the Village Clerk's Office.
ABOVE: Councilman David Swift