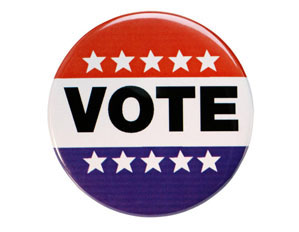 The Town-Crier newspaper will host a televised Royal Palm Beach candidates forum Monday, Feb. 27 at 7 p.m. in Royal Palm Beach Village Meeting Hall council chambers.
The four candidates seeking seats on the Royal Palm Beach Village Council in this year's election have been invited to the forum. In the race for the Group 2 seat, former Councilman Richard Valuntas is challenging Councilman David Swift, while Renatta Adan-Espinoza is challenging Councilwoman Jan Rodusky for the Group 4 seat.
The municipal election will be held Tuesday, March 14.
The Feb. 27 forum will last approximately two hours and will be moderated by retired WPTV news anchor Jim Sackett with questions posed by Town-Crier staff members and the community.
Sackett has moderated several Royal Palm Beach election forums in the past.
"From my perspective, it's helping to give back to the community," he said. "Any election, no matter how big or how small, is very, very important to the people of that community. It's my way of saying, 'Look, here are your candidates. Come out and listen to what they have to say, and then go to the ballot, vote and submit your ballot.'"
Giving back to the community and doing his part to inform the residents of Royal Palm Beach about their candidates is important to Sackett, a longtime resident of the western communities.
All residents are invited to attend the forum. For those who cannot make it in person, the forum will be broadcast on the village's Channel 18 and streamed live on the village's web site.
The forum will be broken up into two 50-minute sessions with a 10-minute break in between. Each candidate will provide an opening statement before being asked a series of questions by Town-Crier staff members.
Residents will be invited to submit questions during the first half of the forum. Moderator-chosen questions from those submitted will be asked during the second half of the forum. Each candidate will be given time to make a closing statement.
"We're excited to once again stage this event for the Royal Palm Beach community," Town-Crier Publisher Barry Manning said. "We look forward to an enlightening candidates forum. Our mission at the Town-Crier is to keep residents informed on important local issues, and crucial to that is helping to keep voters informed on election issues."
The Royal Palm Beach Village Meeting Hall is located at the southeast corner of Okeechobee and Royal Palm Beach boulevards.