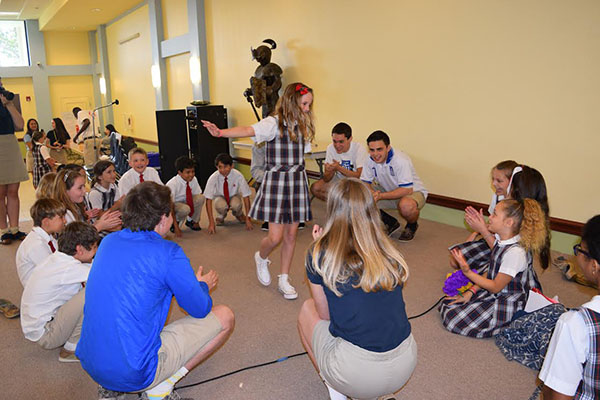 On April 11, Cardinal Newman High School's Spanish and French honor societies, along with the IB art teacher, presented a cross-curriculum activity titled "Around the World in 60 Minutes." The St. Ann Catholic School fourth-grade IB class was invited.
The children experienced global diversity through music, hands-on art and a showcase of different ethnic foods, while at the same time participating in games reminiscent of each country's culture.
In addition, students participated in ethnic dances from countries such as Nigeria, Greece and Ireland. Guests received their own "passport," which was stamped at each country they "visited." Cardinal Newman students created a Tour Builder presentation for the St. Ann's students to experience each country's focal points of interest and culture.
ABOVE: St. Ann students visit Cardinal Newman.