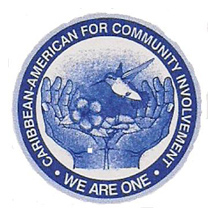 On Saturday, May 13, Veterans Park in Royal Palm Beach will be filled with different cultures showcasing the many facets that make us human through dance, music, food, and different forms of arts and entertainment.
Caribbean-Americans for Community Involvement (CAFCI) has once again partnered with the Village of Royal Palm Beach in its 13th year of hosting the annual Cultural Diversity Day, a free community event.
"I think that it has continued because it brings the community together on a different level, not just Royal Palm Beach and its own events, where we have our Fourth of July and our Fall Fest events, but this is something that is celebrating people from all walks of life and different regions of the world," said Rochelle Wright, Royal Palm Beach's program coordinator for special events. "It's something that we take for granted how different we are and how that should be celebrated."
The event begins at 1 p.m., with a formal opening led by Mayor Fred Pinto at 3 p.m., and runs until sundown.
Vendors and entertainment have been refreshed, renewed and revitalized for this year's cultural celebration.
"This year, I definitely wanted to get with CAFCI… and bring other cultures and different foods to the event, so we're definitely going to be having not only Jamaican food, but we'll also be having American represented. We're going to be having Cajun style represented," Wright said.
Genieve White, CAFCI's second vice president, is the liaison for Cultural Diversity Day.
"Every year we try to add to something different, and it gets bigger and better each year because we try to get all the Caribbean islands to participate by coming out with their food and their wares," White said.
Some of the entertainment will showcase belly dancers, Crestwood Middle School's step team, African dance, Latin dance and martial arts performances. There will be a steel drum performer playing Calypso music, of which Wright is a big fan, since it is a part of her cultural heritage.
"We're also going to have a face painter out there and a bounce house," Wright said, adding that different groups from Royal Palm Beach and the surrounding areas will be on hand to talk to residents. "We're also going to be having a reggae band come out, so I'm also excited for that."
CAFCI has been coordinating events with Royal Palm Beach for many years. The group works to represent minorities in the community, provides scholarships to local students and has been a partner with the Relay for Life.
The Cultural Council of Palm Beach County provided the original grant to CAFCI to start hosting the event in the Village of Royal Palm Beach. Late CAFCI member Jacqueline Ann Abraham, better known as Amanayea, was the original chair and founder of the event, first held in 2004.
Abraham passed the torch to Elet Cyrus the next year, who has been chairing the celebration ever since.
"It's getting to know the different cultures we have among us in the communities," White said. "It's nice to talk to people and get their different ideas and see what it is that we have within the community that we need to utilize."
Wright is proud of the event. She is in her first year as program coordinator, and this is a cornerstone event in the community to be organizing with CAFCI.
"I think this is something that is extraordinary that we don't really see often in the community nowadays, that a lot of people can come out and express their culture and where they come from," Wright said. "I think that is something we should highlight, and we should showcase, and we should celebrate."
Not only is this event important to the people who are leaders in the Village of Royal Palm Beach,
it is a celebration that has been supported by community members for a long time.
"I think that is something that is longstanding within the community, because it's a celebration of culture and differences," Wright said. "I think that brings communities and people together. If you can celebrate that, I think that should be highlighted. That's exactly why this event has lasted so long."
For more information about Cultural Diversity Day, visit www.cafcipbc.org or call Elet Cyrus at (561) 791-9087, Ernie Garvey at (561) 676-5664 or the Royal Palm Beach Cultural Center at (561) 790-5149.
"I definitely want the community to know how many diverse groups we have within our area, and the truth is that although we are different, we are all Americans," Wright said. "It's for us to be together and celebrate each other, rather than to be separated."