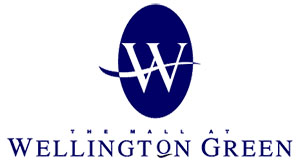 BY RANDA GRIFFIN
Florida's hot and wet summer season can put a damper on outdoor activities, which is why the Mall at Wellington Green has decided to host a monthly indoor farmers' market this summer.
The market will be set up inside of the Mall at Wellington Green in the court in front of City Furniture and will be open the second Saturday and Sunday of every month from June through October.
The market will be open from 10 a.m. to 9 p.m. on Saturdays, and from 11 a.m. to 6 p.m. on Sundays. This weekend, June 10 and June 11, will be the opening weekend.
Future market dates are July 8-9, Aug. 12-13, Sept. 9-10 and Oct. 14-15.
The weekly Green Market at Wellington, located near the Wellington Amphitheater, is closed until October. The indoor market at the mall will offer shoppers the chance to still enjoy local vendors, even during the summer months, while most local green markets are on hiatus.
The market's indoor location and extended hours will give customers plenty of opportunities to shop and interact with other members of the community.
"The nice thing about farmers' markets is the flexibility they offer. We can highlight different vendors and booths each time to introduce new local businesses into the community," said Rachelle Crain, marketing director of the Mall at Wellington Green.
The Mall at Wellington Green will welcome a variety of local vendors to participate in the monthly market, selling products such as fresh produce, locally harvested honey, herbs, flowers, and fresh-baked breads and pastries.
The market will also offer products other than food, including handmade baskets and wood workings.
In addition to the numerous vendors, the farmers' market also plans to highlight local artists from the community, who they're inviting to showcase their art, and even put on live art demonstrations, Crain said.
Live musical performances and acoustic sets are also planned throughout the summer.
"We want people to think about the mall differently," Crain said. "It's not always just about shopping. We want to celebrate and support our community."
The Mall at Wellington Green is located at 10300 W. Forest Hill Blvd. For more information, call (561) 227-6900 or visit www.shopwellingtongreen.com.