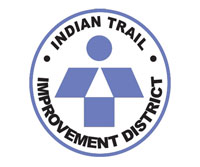 The Indian Trail Improvement District Board of Supervisors reviewed a proposed $13.9 million budget Wednesday, July 19.
The proposed budget is essentially unchanged from the budget left by former District Manager Jim Shallman and Finance Director Don Rinzel, who were fired last month for failure to report required audit findings to bond holders.
They were replaced by Special District Services, a company specializing in managing special districts throughout the State of Florida.
ITID President Jennifer Hager said the district had managed to remain on an even keel since it hired Special District Services as its interim management company.
"Staff is working and keeping the pace, and everyone seems to be pleased," Hager said.
John "Woody" Wodraska, a former South Florida Water Management District executive director who is now the hands-on ITID manager, said he has been warmly received by staff.
"I really could not have gone the last three weeks without the enormous support that I have gotten from staff," said Wodraska, who is the father of Special District Services President Todd Wodraska.
The elder Wodraska added that he has not found any evidence of malfeasance or misappropriation in the time he has been there, and did not feel a more thorough audit of the books is necessary.
"Fundamentally, you have a well-run organization that's financially in a good position," he said.
Woody Wodraska said getting a Truth in Millage (TRIM) notice out is one of the most critical things to address immediately. He pointed out that his company does budgets for more than 70 special districts in Florida.
Todd Wodraska added that the budget adopted several months ago sets the framework that leads to the assessment rate.
"The TRIM rate was what I was most nervous about," he said. "You guys are a big district with a bunch of units, and some have debt, and all have maintenance. Some have different codes. I was worried about what this was going to look like."
He said he spent a lot of time with his finance team to get things ready.
"I think we've got everything under control," he said. "Everything is OK. It's not lined up perfectly. You don't have the super 100 percent confidence level, but I do know that the district is going to function and operate."
Overall, the district will have a $13.9 million budget for the upcoming year.
"In this $13.9 million budget, you're planning on using reserves, money in the bank, to the tune of about $1.1 million, and then you also plan to have a carryover from this current year that we're in, where you don't think you're going to spend all of the money that you budgeted for from this current year as another buffer," Todd Wodraska said.
He explained that the district will collect only $12.5 million in assessments.
"That's fine as long as you have a plan to use fund balance and carryover balance to make up the difference," he said, adding that he sent a preliminary tax roll that day to the Palm Beach County Tax Collector's Office and received confirmation that the district would receive just over $12.5 million. "This isn't the final one, which is due by July 28, but we're in good shape."
Regarding the carryover, Supervisor Betty Argue said she did not want the $1.1 million carryover to wind up mixed with the general fund, as most of that money has been designated for a specific purpose.
"That money was appropriated to do projects, drainage, specifically the infrastructure recommendation," she said. "I want to make sure that the $1.1 million is still going to be used for that."
Last year, the total budget was $13.1 million, while the current proposed budget is $13.9 million. However, assessments are expected to go down slightly because the district is using reserves from the previous year.
"Our first priority right now is by this time next week to have submitted the right amount to the tax collector based on direction this board has taken to date to make sure that we collect the right amount of assessments," Todd Wodraska said. "My report to you is that everything I have seen based on the units and the assessment rates for acreage and so forth is between $12.5 and $12.6 million. I'm standing here making sure that everyone understands this, because what we need to make sure of is that somewhere between $12.5 to $13.9 million, there is a difference that needs to be made up for."
Supervisors noted that although the average assessment rate is lower, some units will see increases.