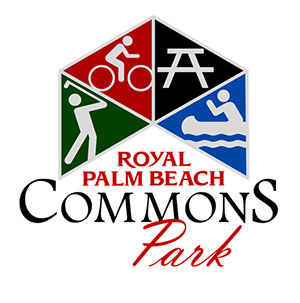 July is Parks & Recreation Month, and the Village of Royal Palm Beach is ready with three free events taking place at Royal Palm Beach Commons Park.
"What that entails is bringing the community together by offering a number of events for the families in our community and getting everyone outside, enjoying the scenery, and enjoying our parks and what Royal Palm Beach has to offer," Program Coordinator Rochelle Wright explained.
The first event, the Family Fun Bike Ride, will take place Saturday, July 15 from 9 a.m. to noon.
Residents are invited to come to the park with their bicycles, helmets, water, friends and family to explore the pathways at the park. There will be free refreshments and giveaways available.
This is not an event where participants need to register; they only need to show up and enjoy the park.
"We've added some new additions to Commons Park," Wright said. "I think the community will definitely enjoy the beatification of the park and what we've done to enhance it to make it more family-oriented and inclusive. We've extended a new sidewalk area, as well as made it into our 5K route."
The 5K loop is wide enough for walking, running, bike riding, skateboarding, inline skating and other activities.
On Saturday, July 22, the village will host Bark in the Park from 9 a.m. to noon. Dogs, and their human companions, are invited to enjoy the dog park at Commons Park and meet with vendors, enjoy refreshments and giveaways, learn about dog training and observe dog demonstrations.
The day will include safety demonstrations, Palm Beach County Fire-Rescue will do first aid demonstrations, a local animal hospital will have representatives present, and there will be pet-oriented shops and businesses participating.
"It's supposed to be fun and enjoyable, and I'm extremely excited for our pets to be a part of the community as well, not just families, because pets are part of our families," Wright said.
Finally, on Saturday, July 28, Royal Palm Beach will host a 5K Fun Run/Walk starting at 9 a.m.
"This is also something you don't have to register for. If you enjoy running or enjoy walking, it's not competitive in any way, shape or form. We just want people to get active and get out and enjoy Royal Palm Beach Commons Park, and enjoy what Royal Palm Beach has to offer," Wright said.
There will be a DJ, fitness instructors doing warmups, giveaways and more.
"It's going to be a blast," she said. "I anticipate it to be a lot of fun, and not where you just come walk and be bored."
The Village of Royal Palm Beach puts together many events throughout the year to bring the community together.
"Some people live in the community but they're not a part of the community, because they don't participate in events," Wright said.
These three events are an opportunity for residents to participate and have a good time while enjoying the park.
"I hope everyone has a great time, and that they come out and participate," she said. "We're going to have a great time providing events for the community and making sure that our residents know we're taking good care of them."
Royal Palm Beach Commons Park is located at 11600 Poinciana Blvd. For more information about these events, call the Royal Palm Beach Cultural Center at (561) 790-5149 or the Royal Palm Beach Recreation Center at (561) 790-5124.