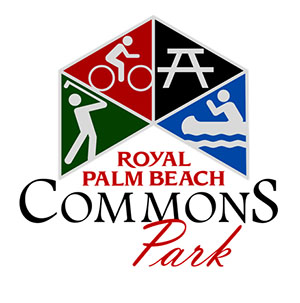 The Village of Royal Palm Beach will stretch its popular Fall Fest event over two days of jam-packed fun, music and activities on Friday, Oct. 27 from 5 to 9 p.m. and Saturday, Oct. 28 from 1 to 9 p.m. at Royal Palm Beach Commons Park.
"We have all kinds of performers and performances going on," Program Supervisor Carlos Morales said. "We have a list of different activities that should be all day kind of fun for the whole family."
While most events and activities will span the duration of Fall Fest, some items will take place at specific times, such as a pet costume contest, which takes place at 2 p.m. Saturday. Costume contests will take place at 3 p.m. Saturday, while and trick-or-treating starts at 5 p.m. both Friday and Saturday.
There will also be a kids fun zone with rides, slides, activities and games. That requires a bracelet that costs $10 per child, per day, which gives them all-day access.
New for 2017 is a haunted hayride, which will take place from 5 to 9 p.m. each night, bringing participants around Commons Park.
There will be a wide variety of businesses, craft vendors and food vendors — close to 50, Morales said — as well as Tree's Wings & Ribs providing adult beverages.
For the children, trick-or-treating will run from 5 to 9 p.m. both nights. Other activities include a pumpkin patch, where for $1, children can paint and decorate a pumpkin to take home.
"We'll have an array of different areas where you can take pictures with the family," Morales said. "We'll have corn stalks and hay and pumpkin gourds and all kinds of backgrounds. You can go around the whole park and take pictures. That should be a good photo opportunity."
Blackbeard's pirate ship will be available and is also great for photo opportunities, Morales added. Captain Dan Leeward and Holly Roger of Pirates of the Treasure Coast will provide merry entertainment.
A free petting zoo will offer animal encounters, and the animal fun doesn't stop there. Pets will be included in the Saturday afternoon costume contests, where local pet stores will be involved through judging and providing prizes.
"It's a really fun time to bring out the pets," Morales said. "Our parks are dog friendly."
The pet contest will be held at 2 p.m., followed by the 3 p.m. costume contests for adults and children in various age groups.
Attendees will also enjoy an array of musical talent. Cassie Ortiz will be performing at 5:30 p.m. on Friday, Oct. 27. She will be followed by Thunder Jack, a Tribute to ACDC, at 7 p.m. On Saturday, the Blues Brothers Soul Band will take to the stage at 5:30 p.m., followed by Completely Unchained, a Van Halen tribute band, at 7:30 p.m.
"I think we're putting a little more effort into decorating and going with the theme. We hope the public enjoys that," Morales said. "I think it will be fun. The trick-or-treating, the haunted hayride, all the decorations — we have a great park to do this at."
Children of all ages are encouraged to dress up and enjoy Fall Fest.
Royal Palm Beach still has sponsorship and vendor opportunities available. To learn more about sponsorship opportunities, contact Morales at (561) 790-5196. For vendor opportunities, visit www.pottcevents.com.
Volunteers are needed to help the event go smoothly. Morales is looking for teens and adults to help out with the petting zoo and hayride. Anyone interested in volunteering should contact Jeannine Delgardio at (561) 790-5189.