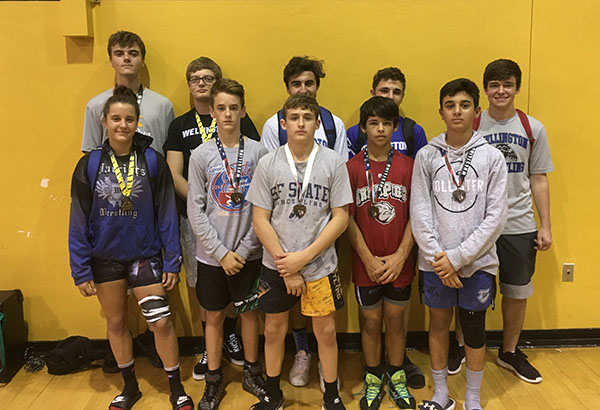 The Wellington Wrestling Club recently competed at the Takedown Cancer wrestling tournament held at Olympic Heights High School.
In the K-8 competition, place winners were: Tyler Gray (first); Jareth Buccilli (second); and Ryan King, Collin Hayes, Anthony Gray and Nikolas Gray (third).
In the high school divisions, place winners were: Hosanna Kropp and Matt Pizzuti (first); and Chris Conlin, Jesse Weinberg and Ethan Howard (third).
Next up, the Wellington Wrestling Club has a group competing in the Grappler Fall Classic in Battle Creek, Mich., and another competing at Park Vista High school as part of the NCWA Gear fall series.