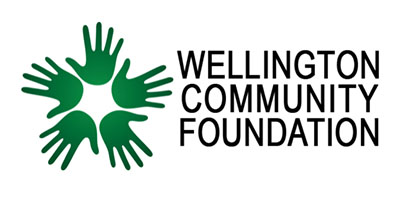 The Wellington Community Foundation will stage its annual Red, White & Blue Jeans "Salute to Wellington Heroes" Veterans Day event on Friday, Nov. 10 at the Wellington National Golf Club, located at 400 Binks Forest Drive in Wellington.
The event is, once again, a salute to local heroes — military veterans, firefighters, police officers and other people who serve the community and the nation.
"Donations are very encouraged, and they are readily accepted," said Town-Crier Publisher Barry Manning, who sits on the foundation's board of directors. "The concept of the evening is to have a fun night, and we're hoping that people will recognize that the Wellington Community Foundation is something special."
The evening will consist of a cocktail hour, dinner and dance from 6:30 to 10:30 p.m.
Tickets cost $85 per person, and that goes directly to the foundation and back into the community, Wellington Community Foundation Chairman Tom Wenham said.
"What we want to do is help local seniors and young kids, such as with backpacks and uniforms," Wenham said. "We do birthday cards for the seniors from Wellington Cares. All the money goes back into the community. It stays right here in Wellington, helping out Wellington people."
A key component to the event is the "blue jeans" part of the name.
"You don't have to get up in a fancy dress or a suit," Wenham said. "[Last year,] I just wore a pair of slacks. [My wife] Regis wore blue jeans and a white shirt and a red tie — the red, white and blue — so the ladies love it. The guys particularly love it as well."
The Wellington Community Foundation is a nonprofit organization, and its mission is to continue working toward supporting Wellington children and seniors.
Both Manning and Wenham agree the Veterans Day event has been put together with the full effort of everyone on the foundation's board of directors, which also includes Robbin Lee, Mickey Smith, Maria Becker, Ken Adams, Hope Barron, Joanna Boynton, Karen Cavanagh, Dr. Gordon Johnson, Jim Sackett and Maggie Zeller.
Those who plan to attend are encouraged to invite their fellow veterans and other heroes in their lives.
"I have invited a number of my fellow veterans from American Legion Post 390 to be our guests," Wenham said, referring to himself and his wife. "The ones I've asked said they would be glad to attend."
Sponsorship opportunities are still available. For more information, or to RSVP for the event, call Wenham at (561) 333-9843. Tickets can also be purchased at the Town-Crier office, located in the original Wellington Mall, at 12794 W. Forest Hill Blvd., Suite 33.
"I think that anybody who comes to this event will enjoy the evening, and if they can get a ticket, they should seize the opportunity," Manning said. "It will be a special evening."