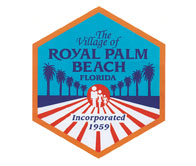 Royal Palm Beach Mayor Fred Pinto, dealing with the aftermath of an arrest on a misdemeanor battery charge last week, faced several critics at the Royal Palm Beach Village Council meeting on Thursday, Nov. 16, but insisted that he is not going to resign.
About 50 people filled the Village Meeting Hall for the first meeting since Pinto was arrested by Palm Beach County Sheriff's Office deputies on Monday, Nov. 13 and charged with the misdemeanor after an incident involving his wife in which she called 9-1-1.
Pinto and his wife went before a Palm Beach County judge on Tuesday, Nov. 14 to explain the situation, and he is expected back in court for an arraignment on Monday, Dec. 11, according to court records.
Pinto began the meeting by making a statement to the council and the gathered residents, where he expressed, "My sincerest apologies for the embarrassment I've brought to the village."
Pinto said it has been a difficult experience. "It has not been a good week," he said. "The matter is of a personal nature between myself and my wife. We are reconciled and are moving forward together."
Of the six residents who chose to address the council — and Pinto — during the public comment portion of the agenda, two were former council members, and another was the husband of a former council member.
"I hope you have the integrity to stand tall and do the right thing," said former Councilman David Swift, who was concerned about Pinto's comments before the meeting that he would not take public comments — and criticisms — on the topic of his arrest at the meeting.
Despite the suggestion otherwise, anyone who wished to address the issue was allowed to speak.
"The issues are not separate," said former Councilwoman Martha Webster, referring to Pinto's statement that his personal life doesn't affect him as mayor.
Webster's husband, Gary, echoed his wife's comments.
However, Pinto also had supporters in the audience.
"We have an individual dealing with personal issues and holding public office, but it's not the public's responsibility to be judge and jury," Lori Cabrera said. "We have to allow individuals to deal with personal issues."
The only council member to speak during this portion of the meeting was Vice Mayor Richard Valuntas — a lawyer by profession — who responded to a question by a resident on whether Pinto could be removed from office by a vote of the council.
"Florida Statutes say the governor alone can remove the mayor," Valuntas said.
"The Village Charter doesn't allow for removal," responded Village Attorney Jennifer Ashton when Valuntas appealed to her for confirmation.
Pinto was first elected to the council in 2003. He was elected mayor in March 2016.
Pinto's two-year term as mayor ends in March 2018, and he said he plans to continue his run for re-election.