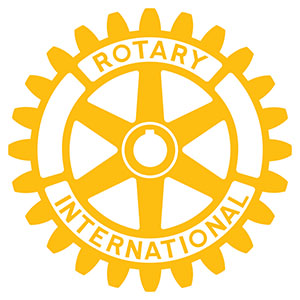 Children across Palm Beach County will benefit from the Rotary Club of Wellington's latest endeavor — paying off delinquent school lunch accounts at the Palm Beach County School District's School Food Service Department.
Wellington Rotarians will attend the Palm Beach County School Board's meeting on Wednesday, Nov. 15 at 5 p.m. to present a check for approximately $20,000, using money the club received through the 2017 Great Charity Challenge program.
Public Relations Chair Larry Kemp said one of Rotary's missions is to help children in the community, and paying off the school lunch deficits is a great way to help school children in the Wellington community and beyond.
"Every one of the school district's schools, their [school lunch] debt will be wiped out with this money," Kemp said.
When families don't qualify for free or reduced-price meal benefits, the full price for meals range from $2.05 to $2.30 from elementary to secondary schools. There are cases where families cannot pay those costs, sometimes falling behind on payments.
The School Food Service has a charge policy when families are unable to pay for a given meal, and sometimes, families build a debt they are unable to repay.
"Some of the students, their parents can't come up with that amount of money," Kemp said. "So, each school gets stuck with the deficit."
Kemp said every school region within Palm Beach County is affected by a school lunch deficit in some form.
"So, they have to take the money from somewhere else. The central school board is actually going to distribute the money," Kemp said. "Every area within Palm Beach County is covered by the school board. So, the schools all have these deficits that come up."
Originally, the local club did not know what to do with the money it won from the Great Charity Challenge, held annually at Palm Beach International Equestrian Center in Wellington.
"We had a schedule to actually enhance our normal giving process. We've got several charities that we give to on a regular basis every year, such as Back to Basics and the Lord's Place," Kemp said. "And we also have our scholarship fund, where we give student scholarships out every year."
Kemp said one idea was to supplement the money given to those regular organizations and programs.
"The subject of paying off the deficit, just for Wellington schools, came up, and we kicked that around," Kemp said. "At the meeting, one of the guys said, 'Why don't we try to make a big splash of this and see what the whole Palm Beach County number is?' So, we set about trying to find out what that is."
Once connected with the school district, they learned that the winnings would be able to support the cause. "We devised that at the November board meeting, we would go and present the money," Kemp said. "They were excited about doing that."
Kemp stressed that it is a chance for the club to continue aiming toward its overall mission to support disadvantaged youth across many communities.
"One of the stipulations of the Great Charity Challenge, although we normally do this anyway, is that you have to spend it within Palm Beach County," Kemp said. "So, we thought this would just be an excellent way of doing it in one swoop, and also get some publicity for Rotary in general, because we're always looking for new members. We thought this would be a good way of doing it, and also it would help out a lot of families."
Just as the Great Charity Challenge checks in with the club to ensure that the money is staying in Palm Beach County, the Wellington Rotary will ensure that the school district follows through with the club's goal to alleviate the deficit accrued in the meal program.
"We made that stipulation in what it has got to go for," Kemp said. "In fact, the person I'm doing most of the [coordination with] is the person responsible for that part of the school district's activities. She actually handles the financial side of the school lunch program."
Kemp encouraged members of the public to join local club members at the Nov. 15 meeting for the check presentation at the Palm Beach County School District offices at 3300 Forest Hill Blvd., just west of Congress Avenue.
"We got this extra money. It's basically found money, and we're using it all in one swoop to help as many people as possible," he said.
For more information about this or other Wellington Rotary programs, contact Kemp at larry.kemp@comcast.net or visit www.wellingtonrotary.org.