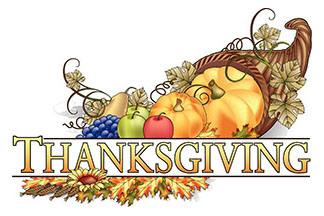 Thanksgiving is fast approaching, and people who call Wellington home are taking steps to ensure that none of their neighbors go without during this holiday season.
The village's Hometown Holiday Food Drive is now underway and lasts until Nov. 17. Folks are encouraged to contribute the following food items: boxed mashed potatoes, boxed stuffing mix, cornbread mix, cranberry sauce, turkey gravy and canned vegetables, such as green beans, corn, etc.
Food donations can be dropped off at the Wellington Municipal Complex (12300 W. Forest Hill Blvd.), Wellington's Village Park (11700 Pierson Road), the Wellington Community Center (12150 W. Forest Hill Blvd.), the Wellington Community Services Office (1092 Wellington Trace), the Lake Wellington Professional Centre (12133 Ken Adams Way), Ultima Fitness (12799 W. Forest Hill Blvd.), the Goddard School (2665 State Road 7) and Schaefer Drugs (12797 W. Forest Hill Blvd.).
The other sponsors of the Hometown Holiday Food Drive include the Christopher Aguirre Memorial Foundation and the Mall at Wellington Green.
Gregg Harr is with Christ Community Church and the Wellington InterFaith Council, and this is his fifth year of involvement with the Hometown Holiday Food Drive.
"There is nothing like the joy of helping people, especially during this time of year," Harr said. "The people of Wellington are genuinely touched to give, and they have no trouble meeting the need, but the need continues to grow every year."
Approximately 230,000 people in Palm Beach County have issues with food insecurity, according to Harr, and the western communities — including Wellington — are not immune. "Last year, the effort provided 200 families — which is about 600 people — with food for their Thanksgiving dinner. This year, the goal is to help 250 families," said Paulette Edwards, Wellington's community services director.
Edwards added that senior citizens, due to their fixed incomes, are a group of neighbors that can fall through the cracks, and the goal is to help 50 seniors after assisting 12 last year.
"Although many in Palm Beach County see Wellington as an affluent community, we have a diverse population and economy, which means we do have a lot of families in need," Edwards said. "Local government can't do it alone, and that's why we need to partner effectively with our community-based organizations."
One of those organizations is Wellington InterFaith, which is made up of representatives from a number of religious organizations. Harr said there are a dozen houses of worship that are active members, and any faith community is welcome to join the group.
The two largest efforts Wellington InterFaith participates in are the Hometown Holiday Food Drive in November and the Hometown Holiday Toy Drive in December. "The people of Wellington are generous and want to do great things, and that's what we are here for," Harr said.
Both Edwards and Harr emphasized that Wellington is a prosperous community, but that doesn't mean there aren't people in need.
"Many families have moved to Wellington to enroll their children in our excellent public schools, to live in a safe neighborhood and achieve the American dream — which is to provide a better life for their families, especially their children," Edwards said. "These families still struggle to make ends meet, and the holidays can be a particularly difficult time for their family budgets."
Harr agreed. "These families might be right next to you in church, in temple or in the grocery store, and you don't know they are in need," he added.
Once the food has been collected, a holiday food bag with all of the items for a traditional Thanksgiving meal will be distributed to families or individuals in need. All those receiving the holiday food bag will also receive a $15 gift card to Walmart to be used for a turkey or ham.
All registered families will be invited to the food distribution event on Saturday, Nov. 18 at St. Peter's United Methodist Church. Those families on the list to receive food will also be on the list for toys through the Hometown Holiday Toy Drive.
Residents looking for assistance, or those who want to nominate a family or individual for help, should contact Gregg Harr with Christ Community Church at (561) 307-2900, Dee Aubry with Christ Community Church at (561) 793-1007, or your local house of worship. All requests for help must be made prior to Wednesday, Nov. 15 at noon.
If you or your organization is interested in becoming a partner in the Hometown Holiday Food Drive effort, call Meridith Tuckwood, Wellington's senior services specialist, at (561) 753-2476.