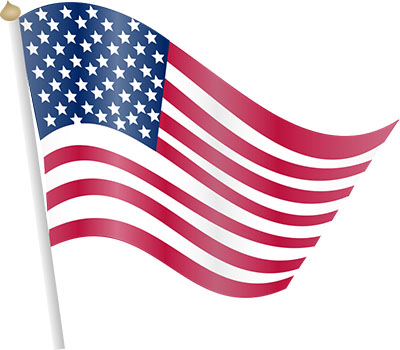 Veterans Day is just days away, and both Wellington and Royal Palm Beach have commemorations planned to honor those who served in the United States Armed Forces.
The events will both take place on the actual holiday — Saturday, Nov. 11 — and not on Friday, Nov. 10, which is the recognized holiday this year.
Wellington will host its events in the morning, while Royal Palm Beach's will be in the evening.
Wellington will begin with a parade at 8:15 a.m. starting at the Wellington Municipal Complex — located at 12300 W. Forest Hill Blvd. — and will proceed down the road to the Wellington Veterans Memorial at the corner of Forest Hill and South Shore boulevards. The parade will be followed by a ceremony at 8:30 a.m.
Veterans are invited to walk in the parade and are asked to gather in the parking lot at the start of the parade route by 7:45 a.m. If you are an active service person or retired veteran attending the event, you will have an opportunity to register at the Wellington tent that morning, and your name will be recognized during the ceremony.
"We want to celebrate the veterans for their service," Community Programs Manager Michelle Garvey said, adding that Wellington is partnering with American Legion Chris Reyka Memorial Post 390 for the event.
Post 390 Commander Jim Napuli said several different groups will be part of the parade, including the Boy Scouts and members of the ROTC program at area high schools.
Napuli added that the speaker at the ceremony will be Vice Commander Loren Heistand, who is the only female member of Post 390. She served during the Gulf War in the 1990s. "We want to especially honor those brave women who have faithfully served our country, and sometimes their service is overlooked," Napuli said.
Heistand is a nuclear engineer now, and was a nuclear reactor operator on the USS Abraham Lincoln aircraft carrier from 1996 to 2002. Her ship spent a lot of time in the waters off Middle Eastern countries during the beginning of Operation Enduring Freedom.
Heistand said that during her time in the U.S. Navy, she experienced a lot of doubts and discrimination from her male counterparts and superiors, but rather than use the experience as excuse for the negative, she sees the positive aspects of being able to overcome these obstacles and apply those lessons to succeed in work and life.
"I was a small percentage of a small percentage. I was a woman in the Navy, and I was in the nuclear field. The carrier didn't even have a separate berthing for me when I was first assigned," Heistand recalled.
She went on to say that when she encounters another female veteran who served during the same time she did, there is often a natural bond as a basis for friendship.
"We were part of the first generation of women service members who were allowed to go to war, and not kept stateside," Heistand added.
Today, Heistand is a nuclear engineer, and she helps women in the workplace — like the female interns she supervises — to deal with challenges and overcome them. "I tell them, 'Yes, you can!' when these women tell me they can't do something," she exclaimed.
Heistand wants to see a rebranding of the various veterans' organizations to be able to serve the needs of today's generation of veterans, who are younger than the veterans that have been in the American Legion, the Veterans of Foreign Wars and the Disabled American Veterans over the past 50 years.
For more information on the Wellington parade and ceremony, call (561) 753-2484, visit www.wellingtonfl.gov or e-mail American Legion Chris Reyka Memorial Wellington Post 390 at wellingtonlegion390@gmail.com.
Royal Palm Beach will hold its commemoration at 6 p.m. at the Veterans Park amphitheater, located at 1036 Royal Palm Beach Blvd. Veterans who wish to be recognized at the ceremony are asked to call (561) 753-1232 to be placed on the list. There will be an opportunity to be added before the ceremony for those who don't call ahead of time.
Royal Palm Beach is partnering with American Legion Post 367 to provide the colors and honor guard, Cultural Coordinator Carlos Morales said. "We will be holding a candlelight vigil service, which will include a video slide show and representatives from many groups within the community," he added.
John Castro is commander of American Legion Post 367, which calls Royal Palm Beach home. Post 367 doesn't have its own building to meet in, so they use the Royal Palm Beach Cultural Center — currently the Recreation Center during the Cultural Center's renovations — for monthly meetings.
Castro retired last year after 25 years in the U.S. Army, with multiple deployments to the Middle East. His original job was as a military police officer in the combat zone, but his last role was as an assistant truck master in a transportation unit.
In addition to his day job, Castro helps to counsel and assist veterans who are struggling after overseas deployments.
"There are 20 suicides per day amongst the veteran community, and one suicide is one too many," Castro said.
He said that the Department of Veterans Affairs hospitals and resources are good, but they need to get better. "I would like to experience more compassion amongst the VA staff," Castro added.
He is also involved in the Palm Beach County Veterans Court, which is an intervention program run by veterans for veterans who are charged with some felonies and misdemeanors.
The guest speaker at the Royal Palm Beach ceremony will be the commander of Disabled American Veterans Chapter 42, Sgt. Michael Coleman. Mayor Fred Pinto, who is a former military officer, will serve as the master of ceremonies, and State Rep. Matt Willhite (D-District 86), also a veteran, will be attending, Morales added.
The Girl Scouts of Southeast Florida will be there, along with the Junior ROTC from Royal Palm Beach High School, and the Royal Palm Beach Community Band will provide music for the ceremony.
For more information about the Royal Palm Beach candlelight service, call (561) 753-1232 or visit www.royalpalmbeach.com.