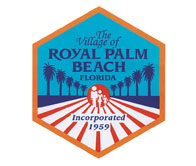 Royal Palm Beach officials expect 2018 to be a year filled with significant capital projects and other village improvements.
The long-planned Royal Palm Beach Cultural Center expansion and renovation is already underway, and Village Manager Ray Liggins expects to see completion of the $3.5 million project by the end of the year at the latest.
"We anticipate it being open by the end of the year," Liggins said, noting that the project was recently set back by a month due to muck found onsite.
With the updates and changes complete, Liggins said it will give the village the ability to have a business and cultural facility it didn't possess before.
"There are seniors we're accommodating at the Recreation Center right now, and we're seeing how that goes this year. We may bring ideas to the council for upgrading and improving the Recreation Center to continue to accommodate them there," Liggins said. "The decision to move them back to the Cultural Center has not been made. The significant change at the Cultural Center really will hopefully make it a business and cultural center that it hasn't been in the past."
Royal Palm Beach Commons Park continues to be a major fixture in the village, and it will continue to have updates and improvements in 2018. This past year, a new amphitheater stage was built to accommodate the ever-growing events held at the park.
"That was a big project. Obviously, we've got to get that lawn back into the pristine shape that it was before we started that project," Liggins said. "Of course, that makes changes for Commons Park in the sense that it can really hold pretty good-size events without renting any equipment.
There is also a significant update planned for the Commons Park Sporting Center.
"We originally had an outdoor patio that went all the way around the outside. Then we put plastic windows up and air-conditioned the space to make it more useful, because the air-conditioned space was so small," Liggins said. "Well, we're going to remove the plastic windows and put permanent windows up to make it a full-fledged, air-conditioned space to be rented for events."
Liggins said the nearby dog park is expected to see a new paved parking lot installed in 2018 as well.
A major change to the way the village operates will be the e-permitting technology to be utilized moving forward in the new year.
"Our landscape ordinance is also going to get a significant change," Liggins said. "We've got a pretty big modification to our code coming to the council, where we are reducing the number of canopy trees required on a single-family lot. But the ones that we are requiring will have to be protected or replaced in the future."
Throughout the village, the effort to provide traffic calming continues. Liggins said Sandpiper Avenue will be the first neighborhood to have the new policy designed by the village put in place.
"You'll see the first set of speed humps going in on Sandpiper after the first of the year," he said. "Whether we do any more will be up to the neighborhoods on whether they want them or not."
The vote needed for neighborhoods asking for traffic calming is 50 percent plus one voting in favor of the policy.
Royal Palm Beach completed an Americans with Disabilities Act study this past year, and there are plans to implement ADA improvements to village facilities in 2018.
"It relates to accessibility and making things easier out there as far as connecting roadways and lighting them," Liggins said. "We are looking at next year, lighting Okeechobee Blvd. from State Road 7 to Folsom, which will make a significant difference coming into the village."
Related to the new lighting is also the connection on Partridge, connecting Sparrow Drive up to Royal Palm Beach Blvd., "making that full connection between the La Mancha neighborhood, the powerline easement pathways and the Willows," Liggins said.
The large project behind Lowe's Home Improvement at the southwest corner of Southern Blvd. and SR 7 is seeing some forward movement.
"The developer is really wanting to move ahead quickly on that property," Liggins said. "He's pretty much acquired almost all the properties he needs to."
Phase 1 of the project, run by developer Brian Tuttle, is underway. That involves a 392-unit apartment complex being built by the Related Group, a single-family land use change, as well as the construction of a bridge to the site.
"We did tell him before he moves into Phase 2 with any land use changes, we need an agreement on a public park in the area, and he needed to get a commitment on a roadway connection to State Road 7," Liggins said. "He has been working on those. We had a meeting with [the Florida Department of Transportation] just last week fine-tuning some of the nuances of that connection. He is anxiously wanting to move ahead with that next year."
Phase 2 of the village's RV/boat parking lot is scheduled to be completed in 2018.
"The only thing that's left to put in is the pavement, fencing and some lighting," Liggins said.
Residents in Royal Palm Beach continue to have large public events to look forward to, and the village continues to seek ways to enhance the experience at its recreational facilities, particularly Commons Park.
"We've got this unique park that allows us to do these events, and we have our four major events… and we'll have some other events in there not as big as those four, but they're our community events that we take a lot of pride in and keep wanting to get better," Liggins said.