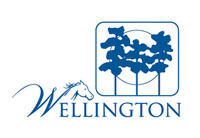 Wellington's Parks & Recreation Advisory Board, sitting as the Surtax Citizen Oversight Committee, agreed Monday, Dec. 4 that village projects using money from the county's 1-cent sales surtax fund comply with the rules in place for use of the funding.
Most projects using surtax money were included in the budget for fiscal year 2017-18. Wellington began collecting money for the fund last January. Distribution began to be received by the village in March. Since then, the village has received approximately $2 million toward surtax projects.
Director of Administrative & Financial Services Tanya Quickel said the village expects to receive $3.5 million each year for the next 10 years, or approximately $35 million over that time period.
The largest project included in the current budget is the complete rebuilding of the old Boys & Girls Club location at Wellington Community Park (3401 South Shore Blvd.). Quickel said there are plans to change the name to South Shore Park. The project is planned to be in the range of $5 million. The old facility will be completely redesigned as a gymnasium with indoor basketball courts.
The park has six ball fields used for Little League baseball practice, as well as softball events. The old Boys & Girls Club facility is used for storage for parks maintenance and public works. There are existing batting cages, a playground and a lift station at the park. The plan is to keep the six ball fields active but replace the old building with a new gymnasium. The gymnasium will accommodate existing recreation programs and travel programs in the community.
Board Member Anthony Forgione questioned the fate of the existing outdoor basketball courts.
"What you will be trading is two outdoor, asphalt basketball courts for perhaps two or three indoor courts, which is a tremendous trade-off, taking the entire situation with weather out of it," Parks & Recreation Director Bruce DeLaney said. "It gives us tremendous flexibility."
Board Member Mary Jo Shockley was concerned about how the change in use may change the ability for local youth to play basketball and sports activities on the courts that are normally possible with outdoor courts.
"They can never get in at Village Park," she said. "That's why they play at these open basketball courts."
DeLaney assured her that the addition of the indoor court use will serve as a benefit.
"From a programming standpoint, what makes more sense? Trying to keep a couple of outdoor basketball courts or provide a gymnasium with multiple courts inside, which will give us tremendous flexibility and give us the ability to determine when and how they are used? That's our thinking behind trying to do something here," he said.
DeLaney added that it has been discussed that there is potential for a new site to be chosen to house multiple outdoor basketball courts as part of a future project.
"The important thing is making sure that we are not so tightly scheduled that there is no more [open basketball]," Board Member Dr. Samuel Falzone said. "What they're doing with this project is they're trading two courts for possibly three courts, which bring us up a court, so the switch itself wouldn't have any effect on the amount of open hours, unless we overschedule them once we make the switch."
DeLaney noted that all open basketball hours are free to Wellington residents at the village's recreation facilities. There is only a fee for non-Wellington residents to use the facilities during open court hours.
The next largest project is a repurposing of Greenbriar Park, adjacent to the existing Wellington Dog Park. It had been a vacant, undeveloped space. More recently, it has served as a tree nursery, and a debris site after Hurricane Irma. It's proposed to be multipurpose fields and a stormwater management site, including a parking lot, concessions, storage and restrooms.
"What we're looking at is bringing utilities to the site because the existing dog park actually does not have a center sewer to it," Assistant Village Manager Jim Barnes said. "We would also, possibly, have to construct a lift station on the property."
Forgione asked whether the village had considered the potential increased traffic that will be created for a high rate of use at the updated park location.
"What you look at with parks traditionally, good or bad, is that parks generally have off-peak traffic demand," Barnes said. "Hopefully, with the balancing of programming and uses, and also with the fact that some of the uses are going to be off-peak, we'll still be able to accommodate it."
Board Member Richard Christmas asked what will happen to the need for a potential debris operation site once the current location is no longer available. Barnes said there are still dry retention areas that could be used at the same site for debris holding and transferring.
"That means that for half of the year, they could be fairly dry. If you have a serious rain event, they're going to be sloppy, and if you have a really bad rain event, they're going to be really wet," Barnes said. "But, potentially, you could use those areas."
Barnes noted that in rain events where emergency debris sites are needed, fields and parks will normally be used for holding and transferring, temporally shutting down those facilities. Although it is not popular among community members, it is a FEMA-reimbursable operation once the site is done being used for debris purposes.
Quickel said the Greenbriar Park project was not included in the recently passed budget, but is scheduled for the 2018-19 budget.
"Because of the work in Irma, where it was used, we would like to move that project ahead and include it in the 2018 budget," Quickel said. "Probably in January, we will be doing a budget amendment, where we move this project up."
Both projects will begin to move forward together concurrently and will likely take multiple years for completion.
Board Member Brian Buckstein asked if there was a concern that the people managing both projects are capable of developing them simultaneously.
"With how we bid it out and with the different firms we will use, I think we will be fine with it," Quickel said.
The Greenbriar Park project is also set to be within a $4 million to $5 million range. "That's going to cover the funding we receive through 2019," Quickel said.
Among other projects under the surtax fund is a playground surface replacement at Village Park budgeted for $170,000.
At $600,000, Village Park will have renovations to concession stand flooring, shelving and interior countertops and fixtures, exterior countertops and interior restrooms.
At $350,000, dugout renovations will be applied to older dugouts with wood frames, renovated to more updated wire-fence frames that are seen on ball fields throughout the village.
Board Member William Flack asked about having an in-house project manager overseeing the projects to work alongside the outside contractors for both projects.
"We have an in-house project manger that the village engineer assigns the project to," Barnes said. "We will have a lot of people overseeing the project."
Shockley made the motion to agree that all projects presented comply with the rules, seconded by Flack, passing unanimously.