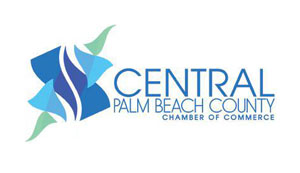 The annual Wellington Holiday Parade, produced by the Central Palm Beach County Chamber of Commerce, will roll down Forest Hill Blvd. on Sunday, Dec. 10. The theme for this year's event is, "A World of Make Believe."
Special guests at this year's parade will be Major League Baseball pitcher Brad Peacock — a Palm Beach Central High School graduate and a member of the 2017 World Series champion Houston Astros — along with 99-year-old World War II veteran James Zell of Wellington.
Holiday Park, a special location with crafts, arts, food, music and fun events for children, will be open from 11 a.m. to 4 p.m. at the Wellington Amphitheater.
The parade route will run along its traditional Forest Hill Blvd. route, starting at the intersection with Wellington Trace, heading toward the Wellington Amphitheater. The parade kicks off at 1:30 p.m., but roads along the parade route will be closing at 1 p.m.
Forest Hill Blvd. will be closed from its northern intersection at Wellington Trace to South Shore Blvd. between 1 p.m. and approximately 5:30 p.m. Chancellor Drive and Ken Adams Way will also be closed during those times.
In addition, one lane on the east side of Forest Hill Blvd. between Montauk Drive and Ken Adams Way will be closed beginning at 8 a.m. in order to facilitate setup of the stage. The section of Forest Hill Blvd. between Wellington Trace and Ken Adams Way will be closed to one lane of traffic from 8 a.m. to 1 p.m.
There will also be limited lane closures beginning at 8 a.m. along Forest Hill Blvd. between the original Wellington Mall and the Wellington Plaza, where traffic will be sporadically stopped to allow for pedestrian crossings.
Palm Beach County Fire-Rescue and Palm Beach County Sheriff's Office representatives will serve as the parade grand marshals this year as a way to thank them for their service — not only during natural disasters such as Hurricane Irma but throughout the year.
The Schumacher Family of Dealerships — a longtime supporter of the event — will return as the automotive presenting sponsor.
"Schumacher Automotive Group is proud to once again support the Wellington Holiday Parade," Schumacher Executive Manager Sal DelGreco said. "We are grateful to the community for supporting our many brands over the years and consider it an honor to give back."
DelGreco added that the parade is a great opportunity for the dealership to showcase its vehicles.
"Sponsoring the Wellington Holiday Parade is something we have done for so long that it is a part of us," DelGreco said. "We are truly thankful for the relationships that we have made and look forward to making many more."
Joining Schumacher as presenting sponsor is Wellington Regional Medical Center. "This is an exciting time of year," WRMC CEO Robbin Lee said. "This is an opportunity for us to connect with the community, businesses, residents and visitors. We especially look forward to interacting with previous patients in a setting outside of the medical facility."
The parade is the chamber's largest event of the year.
"The parade attracts approximately 20,000 spectators, with more than 3,000 people marching in the parade," said Dennis Witkowski, longtime chairman of the Wellington Holiday Parade Committee.
He looks forward to another great parade year.
"The Wellington Holiday Parade means the world to me, because of the joy it brings to the community," Witkowski said. "I have been blessed to be chairman for the past 30 years, and the parade is no longer a tradition, but rather it is a ritual. This event is the soul of Wellington and brings everyone — of all ages — in the western communities together."
Peacock, who made his major league debut in 2011, makes his off-season home in Wellington and loves the traditions of his hometown — especially the parade.
"I used to attend the parade every year while growing up in Wellington, and my dad still takes my young nephews every year," Peacock said
He said he hasn't been to the parade for a while but is excited to be able to be a part of this year's parade and share this experience with his wife, Stephanie — who is also a Wellington native — and their infant son, Colton.
Mary Lou Bedford, the chamber's chief executive officer, invites the entire community to come out and enjoy the parade.
"The Central Palm Beach County Chamber of Commerce Board of Directors support this wonderful event, as it brings together businesses from throughout our chamber's geographic footprint," she said. "We could not do this without the support of the Village of Wellington and our sponsors."
Community sponsors include: the Center for Bone & Joint Surgery, the City of Greenacres, Minto Communities of South Florida, Republic Services of Palm Beach, the Mall at Wellington Green, TD Bank, J&J Produce, Wellington Golf Cars, the Boynton Financial Group, Whole Foods Market, Two Men and a Truck, Carrabba's, Starbucks, Hill Audio Visual, JJ Muggs Stadium Grill, Print-it Plus, PCI, Prime America, AGTS Insurance and Walgreens. Media partners include: the Town-Crier, Wellington The Magazine, The Palm Beach Post, the Sun-Sentinel, Around Wellington, ESPN West Palm Beach, WRMF and SCORE-ing Your Business/900 AM. Holiday Park is sponsored by Waste Management, Retreat Palm Beach and Equestrian Sport Productions.
For more information about the Wellington Holiday Parade, call (561) 790-6200 or visit www.cpbchamber.com.