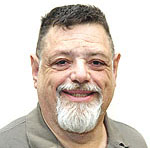 'I' ON CULTURE
Whenever Pixar creates a new movie, I take notice. Its new movie, Coco, is a delight, far more in the tradition of Up, Wall-E and Inside Out than Cars 3. This time around, the filmmakers have focused heavily on the family and music. The colors are bright, the music loud, but the story is both strong and focused.
It takes place in a small Mexican town on the Day of the Dead, a time when people celebrate their ancestors. And, importantly, although there are lots of masks and fake skeletons in the current celebrations, it is really about these ancestors. They may be dead, but they are not forgotten. A clear element of the film is the desire of dead ancestors to not be forgotten and the value of family.
Young Miguel (voiced by Anthony Gonzalez) loves music and wants to somehow meet his idol, music great Ernesto de la Cruz (Benjamin Bratt), who might be his great-great grandfather. But his family rejects music because the great-great grandfather left his wife and daughter Coco behind. Coco is now quite elderly and somewhat demented.
But Miguel adores the music and, on the Day of the Dead, when the dead fill the streets and mix with their live descendants as long as they are remembered, he steals a guitar from the de la Cruz mausoleum and is cursed and has to cross over into the Land of the Dead, somehow accompanied by a stray dog he has befriended. Guided by Hector (Gael García Bernal), a con man who frets over whether his family still remembers him, he winds up meeting his ancestors, a charming group who really seem to care about him, although they are far more interested in getting him back to the land of the living instead of meeting de la Cruz. Eventually, of course, he does meet up with his hero, and discovers that things are not exactly as they seem, particularly through a bit of theater that somehow involves Frida Kahlo. I will not give away the details, but the plot is both jarring and beautiful in places.
The film is charming, as Pixar does for the world of the dead what it managed for our brains and future robots in past films. The skeletons are not scary; they are charming. They play guitars, they ride trolleys, and they are pretty much like anyone else… just dead. Gonzalez as Miguel blends in well. Even nicer is his relationship with all his family, both living and dead. One of the most moving elements of the film is how Miguel is loved by all his relatives, even the dead ones who had never met him. It is a charming way to celebrate the extended family. As a grandfather myself, I was greatly touched. Pixar has always had a wonderful way of bringing feeling to even the most extreme things.
A central element of life in Mexico is the family, and this is a loving tribute. The movie is a showpiece for real diversity. While the technology may be very strongly from north of the Rio Grande, most of the people involved are Latin, and their love for their culture shines through. This is very much a Mexican film, although it is a treat for everyone.
Disney, which owns Pixar, has always been great at finding folklore, stories and legends from around the world (Sleeping Beauty, Pinocchio, Cinderella, The Little Mermaid, Beauty and the Beast, Mulan and many more) and turning them into beloved, universal tales. They have done the same here. The music is charming. A couple of songs by Kristen-Anderson Lopez and Robert Lopez (they wrote the songs for Frozen) are great, and "Remember Me" will probably be a favorite for an Academy Award. I also really liked a cute duet called "Un Poco Loco." The rest of the score, by Michael Giacchino, mines the depths and varieties of Mexican music. The overall soundtrack will be a favorite for many people.
Is this one of the truly great Pixar films? No, but it comes really close. It was brilliantly animated and has enough heart that almost everyone will be moved.
This is one movie that is certainly worth seeing. Maybe even twice.