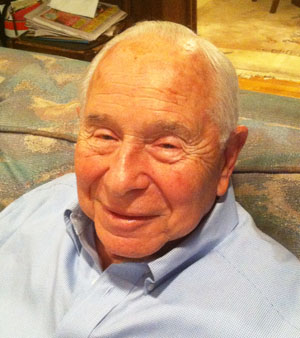 FOOTLOOSE AND…
I was recently intrigued by a newspaper feature on the oldest living baseball hall of famers. I expect you will be, too.
At 94, Red Schoendienst, who played with the Cardinals, Braves and Giants was a 10-time all-star who was included in 1989.
Next is Tommy Lasorda at age 90, the legendary, longtime manager of the Dodgers, who was first inducted in 1997.
And who can forget 89-year-old Whitey Ford who, in 1974, was recognized for his fabled pitching career with the New York Yankees.
Umpire Doug Harvey (87) was recognized in 2010. Next is the incomparable Willie Mays (86), who was inducted in 1979.
Longtime Manager Whitey Herzog (86) was first selected in 2010. And who possibly could have forgotten Hank Aaron (83), who was a 25-time all-star.
Youngster Bud Selig (83) was baseball's commissioner after a tenure as owner of the Milwaukee Brewers. Right behind is 82-year-old Al Kaline, inducted in 1980.
Last on this list are Frank Robinson and Bob Gibson, both 82. Robinson was a 14-time all-star, and Gibson picked up the honor on nine occasions.
Such great memories for me of great sports stars. I hope you enjoyed the memories as well!