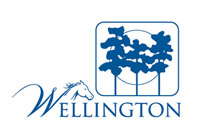 Wellington's Architectural Review Board held a sign regulations workshop with the Planning & Zoning Department on Wednesday, Dec. 20.
"There were a few supreme court cases over the past couple of years that have really shaped the way content neutrality has been applied with local governments and signs," Assistant Village Attorney Aaron Dunlap said. "There has been a movement for municipalities to start changing the code. Several counties in Florida have done it already."
The village cannot disapprove of a sign based on the content, but can regulate the overall use and area in the village it will be used.
"What you can regulate is the time, the place and the manner," Dunlap said. "So, you're regulating the type of sign, but you're not regulating what is on the sign anymore, because what happened in the Reed case… It was a church, and they had services every Sunday, and they had signs out, and they kept getting code enforcement for having their signs out too long, while other signs that were political signs had a different structure under the code. So, political signs were allowed to be up for two weeks before the election, or six weeks before the election to two days after the election, but these signs for the church were only allowed to be up for 48 hours. They were the exact same physical type of sign, but they were being judged differently based on content."
Dunlap said it has become difficult for municipalities to regulate signs based on content, so that is why there has been an overall transition toward the time, place and manner of sign use.
Senior Planner J. Phillip Higbee led the workshop on proposed changes and new definitions for sign regulations.
After the presentation, Board Member Tom Wenham wanted to understand more about temporary signs, specifically school fence banners, which are considered a temporary use.
"The ones I've seen on some of the schools, they don't face out onto the main street. There is a drive to the end," Wenham said. "So, those would all conform, because I look at Wellington High School… you can see them. They're all there, booster clubs and all those kinds of things have their signs up, which I'm not saying is good or bad. I'm saying you look at this as far as what you're proposing."
Board Member Roger Grave de Peralta discussed the regulation of temporary signs, such as the school signs mentioned by Wenham.
"If it's on a chain-link fence, and it's turned around the other way, I still see the sign, and that's the back of a sign, which is almost worse than seeing the front of a sign," Grave de Peralta said. "I also think with all the temporary signs, it's unclear the duration they're allowed to be up, because those signs don't appear to be temporary. They appear to be there a long time — multiple years until they start to look deteriorated."
Grave de Peralta also mentioned that he felt the language of the booster signs, which are said to be temporary, also looks like they could be more permanent.
Board Member Ron Shamash asked if the planners approved of the changes presented for medical district banners. "The medical district is actually a specific district within our zoning code," Dunlap said. "So, it's actually a zoning district, so a medical district sign goes in the medical district."
Planning & Zoning Director David Flinchum said that in the past, the parapet banner in the medical district has been justified because it is health-related and serves as a community function.
The sign regulation updates are part of an overarching project to bring the village's entire land development regulations up to date for how a municipality operates today.
"It's a fairly massive project. Right now, the code we use is pretty much based on the 1995 version, and we use it as a template for preparing the Wellington regulations," Flinchum said. "Over time, certain amendments have been added. What we've got now are a lot of departments we reference that no longer exist in the county. We don't have those departments here in Wellington."
Although Wellington did not incorporate until 1995, Flinchum emphasized that the age of the village is closer to 40 years old, stressing the need to make improvements to regulations in the code, especially for redevelopment purposes.
"Our goal has always been to encourage redevelopment and provide innovative design options," Flinchum explained. "The model we're using is to keep, condense and delete. We're keeping those sections that are important, that we can still use for our foundation."
Now that the ARB held its workshop, the department will continue to fine-tune the new code. Sign regulations will come back to the board next year for a recommendation to be sent to Planning, Zoning & Adjustment Board, and eventually to the Wellington Village Council to officially update the code.