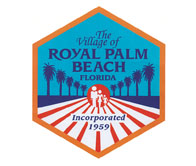 The Royal Palm Beach Education Advisory Board meeting on Monday, Dec. 11 featured a presentation by Western Academy Charter School.
Principal Linda Terranova and Assistant Principal Jessica Manriquez were joined by the school's 71-student chorus, led by Music Director Kelley Hubbard. They sang Christmas carols and other songs for the board and audience.
"I don't know who gets more satisfaction out of watching them sing, their parents, the other audience members or me," Terranova said.
Her presentation started with a mention that the school has been open for 15 years, and student test achievement continues to rise.
"We are very proud of our standing, not only in the county but in the state as well. Our scores really speak for themselves," Terranova said.
She said that according to published reports based on state testing scores, Western Academy is the sixth-ranked school in Palm Beach County, the county's top charter school, the No. 1 school in the western communities, the county's best non-magnet school and its top-ranked kindergarten through eighth grade school.
Terranova added that Western Academy has the highest percentage of economically disadvantaged students out of the top 10 schools in the rankings.
She went on to point out that Western Academy is an "A" rated school by the Florida Department of Education, has been a five-star school since 2010 and is a Project CHILD national demonstration site.
Western Academy is now a 2017 School of Excellence, which is an honor granted by the FDOE for all schools in the top 20 percent across the state, Terranova added.
The school is focused on community involvement, which includes a commitment to environmental responsibility that has garnered Western Academy a Green School of Excellence honor.
When Vice Chair Lynn Balch asked Terranova about expansion plans, she said that none are currently envisioned.
"We have 500 students right now, and we want to stay around 500. That's a comfortable place for us," she said. "We want to focus on the students and not grow too, too big, and be worried about all the things you have to do when you have a humongous school. We don't have plans to expand."
Terranova said Western Academy's goal for the current school year is to build on the gains and successes it has achieved already.
Palm Beach County District 6 School Board Member Marcia Andrews said she was proud of Western Academy's accomplishments.
"I'm thrilled we have a top school from throughout the State of Florida right here in the western communities," Andrews said.
Western Academy Charter School is located in the Royal Plaza shopping center at 650 Royal Palm Beach Blvd.
For more information, call (561) 792-4123 or visit www.western academycharter.com.
Also at the meeting, Andrew Watt, the Palm Beach County School District's legislative liaison, provided a report to the board before he travels to Tallahassee for the upcoming legislative session.
He spent most of his time explaining the Hope Scholarship bill, which has cleared a State House committee, but has yet to have a State Senate counterpart.
Watt explained that the bill would allow a student's parent to move their child to another public school — or receive approximately a $7,200 scholarship toward tuition at any private school of their choosing — after a recorded incident of bullying, assault or harassment. The parent would have 15 days in which to take this option after the original public school has addressed the situation.
He said it's a structured tax-credit scholarship with the funds coming from individuals choosing to donate money toward this initiative at a retail purchase, vehicle sale, etc.
"I believe this is an opening up of the voucher system, and the elimination of dollars toward traditional public schools," Watt said.
In response to questions from board members, he clarified that the scholarship is only available for students going to a private school that has a tuition, and not charter schools, which receive state and county funds on a per pupil basis.
The board also heard a presentation from school district ESE Specialist Kimberly Doyle, who explained the district's dyslexia plan.
She emphasized that the FDOE does not recognize dyslexia as a distinct disability but, rather, under general learning disabilities. This affects how the district handles students who have dyslexia.
District Wellness Coordinator Jeannine Rizzo updated the board on the district's wellness plan, which includes the three components of community, employees and students.
Finally, the board decided to schedule the student interviews for the village's annual student scholarships on April 28 at 8 a.m.
The January meeting of the board has been canceled due to schedule conflicts, so the next meeting will not be until February.