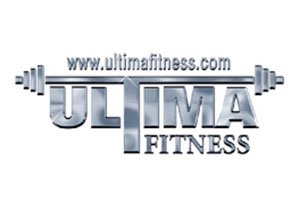 2018 is almost here, and that means lots of New Year's resolutions are going to be made. Losing weight and getting into shape — by eating healthier and exercising — are among the top resolutions for Americans every year.
A healthy lifestyle is a big part of the culture in the western communities, as well as throughout South Florida — and there are many ways to turn this resolution into reality.
One way is Ultima Fitness's 2018 60-Day Challenge, which is accepting applications until Sunday, Jan. 7. The program officially starts on Monday, Jan. 8 and continues until Thursday, March 8.
"We have always had some sort of challenge for our members since we've been in business, which will be 28 years in January," explained Jessica Merrell, chief marketing officer for Ultima Fitness. "We do our biggest challenge — the 60-Day Challenge — once a year, but then have smaller challenges throughout the year to keep our members engaged and accountable toward reaching their goals."
She explained that for each challenge, participation fluctuates somewhere between 50 and 200 people. After filling out the application and being accepted into the program, participants have their weight and measurements recorded, along with pictures of what they look like. This is the "before" part of the process.
At the conclusion of the program, participants get their final weight, measurements and pictures, so they can compare their "after" numbers and images to what they started with 60 days earlier.
If they follow through and complete the challenge, they are entered into a drawing for a one-year membership to Ultima Fitness.
"The overall goal is to have significant changes in your numbers, toward whichever goal you are looking to achieve," Merrell said. "Individuals can choose to work out on their own, attend group fitness classes or use one of their eight specialty-class passes to help them achieve their goals."
The facility's mission statement is, "At Ultima, our positive purpose is to support our members, clients and guests in every way possible on their journey to improved health and wellness."
The facility also offers technology-based motivation, support, education and rewards.
"There will also be a Facebook group page that will deliver motivational content and educate them on different ways to help better achieve their goals," Merrell added. "Also, in our app, we can create challenges such as 'Most Work Out Time Recorded.' During every one of the eight weeks in the challenge, we will have a different weekly challenge on our app that will have a prize awarded to the winner."
One man and one woman with the greatest amount of weight loss, and one man and one woman judged to have the greatest "total body transformation," will be awarded a cash prize at the conclusion of the challenge.
If you are concerned that you don't fit in with the other members in the challenge, then you should think again, she said.
"Our membership is very diverse demographically, with both women and men from age 18 up to 90," Merrell said.
She said that an applicant must be at least 18 years of age in order to join the challenge.
Trying to give an average amount of weight loss a participant could expect is difficult because of the amount of diversity within the group, she explained.
"Additionally, there are so many reasons our members choose to join the challenge — losing weight, gaining strength, managing stress, etc. — that it attracts a broad range of people," Merrell said.
Ultima has the latest in exercise equipment, with plenty of free weights, treadmills, elliptical machines, step-climbers and boxing gear. There are also plenty of group and specialty fitness classes available.
If you are interested in signing up for Ultima Fitness's 2018 60-Day Challenge, you can obtain a registration application from the front desk. If you aren't already a member, the front desk can also help you with that.
Ultima Fitness is open from 5 a.m. to 10 p.m. on weekdays, and 7 a.m. to 8 p.m. on weekends. The facility is located in the Wellington Plaza at 12799 W. Forest Hill Blvd. To learn more, call (561) 795-2823, visit www.ultimafitness.com or find them on Facebook.