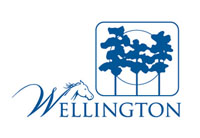 The Wellington Village Council approved an ordinance Monday to allow medical marijuana dispensing facilities and medical marijuana treatment centers in the village, along with other related code regulations.
The ordinance will allow dispensing facilities to be located in the village's corridor off State Road 7. These facilities, as well as retail pharmacy facilities and the treatment centers, must have a minimum of 10,000 square feet of floor area.
Wellington now defines dispensing facilities as organizations approved by the Florida Department of Health to cultivate, process and dispense low-THC cannabis or medical 17 cannabis per the provisions of the Florida Statutes.
Treatment centers are defined as an entity that acquires, cultivates, possesses, processes (including development of related cannabis products), transfers, sells, distributes, dispenses or administers marijuana, products containing marijuana, related supplies or educational materials to qualifying patients or their professional caregivers. They must also be registered by the Florida Department of Health.
No more than one of these types of facilities is permitted within an individual retail development. These facilities also cannot be located closer than 1,000 feet from a pubic or private school.
Vice Mayor John McGovern, Councilman Michael Napoleone and Councilwoman Tanya Siskind voted in favor of the ordinance, while Mayor Anne Gerwig and Councilman Michael Drahos dissented.
Medical marijuana was approved via a constitutional amendment in 2016. The state laid out strict guidelines for implementing the amendment last year. Now, municipalities across the state have to make the choice of allowing or denying them.
Gerwig voted against the ordinance on the basis that the state has forced municipalities to either ban medical marijuana facilities or allow them to follow the same zoning as retail pharmacies. Further, the federal government still lists it as an illegal substance.
At a Florida League of Cities meeting Gerwig attended, she was told by the growers, dispensary owners and doctors that no one is going to have an access issue, since the state-licensed facilities expect to offer a robust delivery system for the product. That makes the need for stand-alone locations in Wellington unnecessary, she said.
"If that were not the case, I could be convinced to create some zoning that I thought would protect my residents better," Gerwig said. "I don't think this does it. I think we're trying to do something that, first of all, we weren't directed to do, and I do believe the reason home rule gets attacked so much is because we don't understand the tenets of it."
Gerwig said she supports those who suffer and could benefit from medical marijuana.
"I would stand with everyone who has a medical disability and needs this treatment, and ask the federal government to change the Schedule One ranking of medical marijuana," she said. "That's where this could really be solved."
Gerwig asked Planning, Zoning & Building Director Bob Basehart whether a pharmacy such as Walgreens that pre-exists within Wellington could sell a location within the village to a medical marijuana dispensary, and he confirmed it was possible.
Drahos said he believes all municipalities have been put in a poor situation regarding the medical marijuana rules imposed by the state.
"I am fully comfortable admitting to the public that I voted in favor of medical marijuana, but I did not vote in favor of [dispensaries] being in Wellington," Drahos said. "My rejection of this ordinance tonight, I don't want to be construed as a rejection of medicinal marijuana. It's a rejection of the bad hand that we've been dealt by the state and the federal government."
Drahos said the condition of pushing these facilities to the perimeter of the village doesn't change the nature of how they will affect Wellington.
"The big problem isn't medical marijuana. The big problem is the cash-only aspect of this," Drahos said. "It is not safe to have a business of that nature within our borders."
Napoleone voted in favor of the ordinance and said it is a non-opioid solution to people with chronic illnesses.
"Most of the opposition I've heard tonight anecdotally from other people is based on speculation of what could happen and where these places are going to be," Napoleone said. "I think people need to understand that we are not talking about recreational pot shops that you see in Colorado and those coming up in California. This is medicinal marijuana prescribed by doctors to people with a very specific set of ailments."
Gerwig responded to Napoleone's comments to say that it is not a prescription that is given to patients. She said it's an order. "They're not allowed to write a prescription for it," Gerwig said.
Napoleone said they still have to get it from a doctor.
"You can't just show up [at the dispensary] and ask for it," he said. "You have to have a specific delineated condition that is in the statutes, and you have to have doctor-authorized access to this medicine. Based on that, we have a duty to make this accessible to our residents."
Siskind said she would not change her position on the matter after voting in favor of the ordinance at its first reading.
"We're left with either banning it or regulating it like pharmacies, and I do think that what we're doing here is the best course of action for Wellington and its residents," she said. "It's very strict guidelines as to how its dispensed and handled and who can get it, and doctors need to take training."
McGovern said he supported allowing medical marijuana in the state and said he would support the village ordinance.
"Currently, state law requires a very arduous process, a limited set of conditions, an established doctor-patient relationship, mailing back to get a patient license before this can even be dispensed to you," McGovern said. "All of that regulating has been done by the state government, whether we agree with it or disagree with it, and we as a local municipal government, as part of that state-enacted ordinance, have been left with only one decision to make. I think that's unfortunate, but that is where we are."
Drahos made a motion to reject the ordinance, which failed for lack of a second. Napoleone then made a motion to approve the ordinance, seconded by Siskind, which passed 3-2.