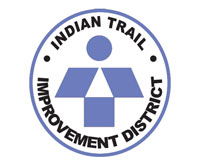 The Indian Trail Improvement District Board of Supervisors on Wednesday reconsidered its vote to hire Michael Brillhart and chose instead to hire Operations & Maintenance Director Rob Robinson, who has been serving as interim manager, for the district's top position. The vote was subject to a background check and salary negotiations.
Supervisor Carol Jacobs, who had originally voted for Brillhart at the last meeting in a 4-1 vote with Supervisor Jennifer Hager dissenting, asked to reconsider the motion and possibly hire Robinson instead.
Human Resources Attorney Lara Donlon said she was still waiting for the results of a background check on Brillhart and did not have a contract ready for the board's approval. However, Brillhart also wanted to talk about some of the terms, including salary and severance, she noted.
Jacobs said that she had spoken to Robinson about the manager's position. "Rob wants the position," she said. "He's doing a good job. He lives here."
Supervisor Ralph Bair said he would prefer to see Brillhart's final contract proposal and background check before reconsidering.
Donlon said Brillhart's background check had been delayed because he had not yet signed a release from the background check company.
"At this point in time, I am awaiting his authorization forms from the background screening company, and we are continuing to discuss contract terms," Donlon said.
ITID President Betty Argue was not happy with the delay.
"It would seem to me that he had two weeks to provide that," Argue said. "I don't understand why anybody interested in the position would not have signed it."
Jacobs said her understanding of Brillhart's hesitation was the money and the time required for the position, and that her original hesitation in hiring Robinson was that he had originally withdrawn his application from the candidate pool.
"I would like to not waste any more time," she said.
The subject of hiring Robinson had been discussed at length at the previous meeting when the board decided to hire Brillhart, and Bair pointed out that he had brought up Robinson's lack of administrative experience.
"It's something we critically lack every time we hire an administrator, except when we hired Tanya Quickel," Bair said. "I just don't want to have to start all over again. I know Rob knows the job here, and I know he was participating in Tallahassee. I just wanted to make sure we didn't go too far in the other direction."
Argue said she understood Bair's position, but she also did not want someone with no fieldwork experience.
"Right now, we've got stuff coming at us from every direction, and the thought of somebody who isn't familiar with what we're dealing with, and the time to get him up to speed, there's things that you just can't give them," Argue said.
Argue added that Robinson has been a steady force for the district even before he became interim manager.
"He was doing some of the things that the district manager should have been doing," she said. "He was the one who directed the ship during the hurricane. Since he took over the district manager in the interim, he's wearing both hats. That's a really heavy burden for doing two positions, and he's keeping his head above the water. He has managed to catch the things that were missed for the past six months."
Bair said he was still concerned about having a manager without administrative and governmental experience.
Argue pointed out that Robinson had previously worked for the South Florida Water Management District and had recently hired a new accountant with governmental skills.
"If you put together a good team, one person doesn't have to have all the skills," she said. "You put together a team where everybody can work together and do what needs to be done, and that's what I've seen Rob's biggest strength is."
She pointed out that morale with staff has improved, and the field staff appears to be working well together.
"That, to me, is coming from the top, and the example that's being set from Rob and the expectations that he's conveying to the staff," Argue said. "I think that right now, we're better off staying the course than bringing somebody new in. That really scares me right now."
Jacobs said Robinson is the person she has been looking for since she became a supervisor.
"When he took his application out was what scared me," she said. "Before we spend any more money… we've got a lot of fixing we need to do."
Supervisor Jennifer Hager made a motion to conclude negotiations with Brillhart and move forward with negotiations with Robinson, which carried 3-1 with Bair dissenting and Supervisor Gary Dunkley absent.