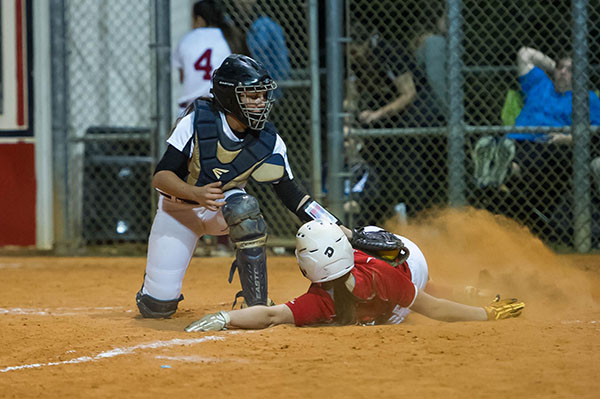 On Thursday, March 8, the Seminole Ridge High School softball team hosted rival Palm Beach Central High School and weathered an early Bronco storm to claim a 10-5 victory.
The win lifted the Hawks to 5-4 on the season, while Palm Beach Central fell to 3-4.
In the top of the first inning, the Broncos grabbed a loaded walk to take an early 1-0 lead. That lead held through the first inning, when the Bronco defense stopped the Hawk threat with a double play and nullified a bunt by tagging the runner on a miscue at first base.
The Hawks took the lead in the second inning off two loaded walks to go ahead 2-1. As the inning progressed, Payton Hazelton, Mackenzie Marino and Maddie Prickett all hit RBI singles to lift the Hawks to a 5-1 advantage by the inning's end.
Bronco Nelia Perolta hit a home run to start off the third inning to close the margin to 5-2. The Broncos continued their roll on offense, scoring two more runs to make it a one-run contest, as the Hawks grasped to a 5-4 lead heading into the bottom of the third inning.
Seminole Ridge loaded the bases and earned another score off a Bronco error to go up 6-4.
In the fourth inning, Bronco batter Taty Solono smacked a single, snapping her bat in half — a rarity in softball. However, the dramatic event failed to deliver any Bronco runs to close the gap.
In the later innings, Seminole Ridge continued to put the ball in play from the plate and delivered five more runs to go up 10-4. Palm Beach Central claimed one more run to slightly close the margin, 10-5, but could not sustain enough offense to press the Hawks.
For the Hawks, Hazelton had two RBI singles, while Marino and Prickett were each credited with an RBI. For the Broncos, Perolta is credited with the home run.