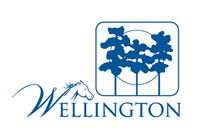 Getting more senior residents involved in future meetings and events was the key discussion at Wellington's Senior Advisory Committee monthly meeting on Thursday, May 10.
Considering that seniors make up a sizable percentage of Wellington's population, the committee is actively seeking the opinions, advice and feedback from other senior citizens in order to represent their needs and interests in the best and most accurate way possible.
"I know that we have taken some pretty significant steps forward, but I think the committee can do more," Committee Chair Howard Trager said.
Trager went on to discuss ways in which the committee and the village's Community Services Department can collaborate to improve meeting and event promotion, in order to grab the attention of more seniors throughout the village.
"We need advertisement, we need more publicity," Trager said. "I would like to see more from [the staff]."
Community Services Director Paulette Edwards expressed that, currently, she and her staff are doing all they can to spread the word about the committee's meetings and updates. Edwards put an emphasis on encouraging members of the Wellington Seniors Club to attend the committee's meetings.
Hoping that a larger scope of promotion will result in increased participation from senior residents at the committee's meetings, Trager expressed his desire to fulfill one of the founding principles of the committee: to provide seniors with a safe space to express concerns about their lives, health and necessities to the village.
"By 2020, [we will have] more than 12,000 seniors [in our community]. This committee is a forum for our seniors. We want them to use it, and I would like to see this emphasized," Trager said.
He aims to inform all of Wellington's seniors of the committee's role as a portal through which seniors can voice their needs to people who can help them get support.
As the committee recently changed its meeting time from 3:30 p.m. to 4:30 p.m., some committee members also expressed concern that the new meeting time may cut into senior residents' dinner or evening activity times.
"I was not happy with this 4:30 p.m. [time]," Trager said. "I think it limits our audience."
The committee agreed to try out the 4:30 p.m. meeting time for a few more months and then decide if residents would benefit from having the meeting time go back to 3:30 p.m.
Aside from promoting senior residents' participation, the committee is currently working with village staff on projects such as Homegrown Heroes, new health and wellness senior symposiums and a new walking group.
The Homegrown Heroes project will honor seniors who have watched Wellington develop and grow into the village it is today. Wellington residents can nominate anyone who is older than 60 and who has lived in Wellington for at least 20 years. Nominations can be made on the village web site.
There will be an emergency and hurricane preparedness symposium on May 29 at the Wellington Community Center. Registration is currently available to senior residents through the village web site.
"I urge people to come to the [hurricane preparedness symposium], and we definitely need to plan ahead, since hurricane season is upon us," Senior Services Specialist Jenifer Brito said.
The committee's health fair has been scheduled to take place on Oct. 18 from 10 a.m. to 2 p.m. at the Wellington Community Center.
Brito went on to report that 35 seniors have already signed up for the new walking group, which will be meeting in the food court of the Mall at Wellington Green on Thursday, May 31 at 9 a.m.
As requested by the committee at the April meeting, Brito has also established an open window from 8 a.m. to noon every Monday for seniors who wish to speak to her without having to make an appointment.
The Senior Advisory Committee will next meet on Thursday, June 14 at 4:30 p.m. at the Wellington Municipal Complex. For more information, visit www.wellingtonfl.gov/seniors.