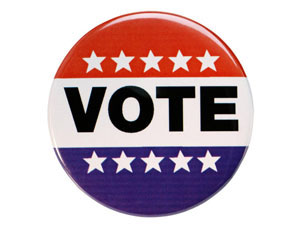 A total of 10 candidates qualified to run, five each, for two open seats on the Palm Beach County Court. However, the race for one of the seats has since narrowed to three, as two have withdrawn.
If a candidate receives more than 50 percent of the votes cast during the Aug. 28 primary election, that candidate will be elected to the six-year, non-partisan term immediately. In the event, as is likely when there are several candidates, that no one receives this minimum, then the top two candidates move on to November's general election ballot.
The Town-Crier reached out to all the candidates running for county court judge and asked them to describe their background, why they are running and to tell voters why they should choose them.
GROUP 4
A crowded field seeks to replace retiring Judge Peter Evans in Group 4: Allen "Antonio" Ambrosino, Lloyd Comiter, Gabriel "Gabe" Ermine, Allegra Fung and Ashley Zuckerman.
Ambrosino said that he is motivated to serve others.
"The best way to spend my remaining time on earth and be an example to my son, Luke, is to help other people," Ambrosino said. "While I have never had an overriding desire to enter the political arena, I do want to serve the community of Palm Beach County with a skill-set developed, first as an elementary school teacher and, later, as an attorney."
He pledges to use this experience to run a fair and smooth-operating court room.
"If elected as judge, I will make sure every person who stands before me, no matter his or her race, gender, economic status or social standing, will be treated equally," he said. "Everyone deserves a level playing field and, as a county court judge, that is what I will provide to defendants and alleged victims alike every single day I take the bench."
Visit www.allenambrosinoforjudge.com to learn more.
Comiter brings with him many years of experience in county court proceedings.
"For 27 years, I have consistently handled county court civil matters and have an appreciation for issues that a litigant typically has in the county court division," he said. "I want to bring my passion for the county court bench to those who come before the court."
Comiter explained that his goal is to make the courtroom a welcoming experience for all.
"As a Florida Supreme Court-certified county court mediator, I have volunteered in mediating county court small claims cases, landlord-tenant cases and criminal restitution hearings," Comiter said. "Having previously been nominated for three county court judicial vacancies by the local Judicial Nominating Commission, I have already been vetted and determined to be qualified for a seat on the county court bench."
Learn more at www.lloydcomiter.com.
Ermine is a 26-year resident of Palm Beach County and a graduate of Nova Southeastern University's law school.
"My legal career has been dedicated to serving the public, and I look forward to continuing that service as a Palm Beach County Court judge," he said. "I have previously served as a judicial intern and prosecutor, and I am currently a public defender. I have served as lead counsel on more than 100 jury trials and was awarded the 'Hat Trick Award' for three consecutive guilty verdicts."
Ermine currently works as a litigator in the Homicide Unit.
"I am one of only four attorneys in our office who is capital certified — authorized to defend death penalty cases," he said. "I am often called upon to train and teach young attorneys on proper trial and courtroom procedure."
Visit www.gabeforjudge.com to learn more.
Fung believes that she would bring a unique perspective to the bench.
"We need diversity on the bench and more judges that are qualified," she said. "Over the last almost 18 years of practice, I have gained trial experience in the civil and criminal courts on the county and circuit divisions."
Fung said that she would bring a well-rounded resume to the bench.
"I have the right temperament and practical knowledge to know how to run an efficient and fair courtroom," she said. "I am the only candidate in my race who has both substantial and practical civil and criminal experience. I was endorsed by the NOW PAC of the Florida National Organization of Women, and I was honored to give a commencement speech for Southeastern College."
Learn more at www.fungforjudge2018.com.
Zuckerman is currently a supervisor at the Palm Beach County Public Defender's Office, where she helps train and supervise new attorneys.
"I am running for county court judge because I believe in the importance of having a fair and efficient courtroom, where everyone is treated with respect, and the rights of all persons are protected," she said.
Zuckerman has tried more than 70 jury trials to verdict and has handled and supervised hundreds of cases from start to finish.
"I have the demeanor, trial experience and knowledge that is necessary," Zuckerman said. "I have dedicated my entire legal career to public service in Palm Beach County and ask for your vote to continue that role on Aug. 28."
Visit www.zuckermanforjudge.com to learn more.
GROUP 5
The remaining candidates seeking to replace retiring Judge Nancy Perez in Group 5 are Sara Alijewicz, Richard Llerena and Jeremy Zubkoff.
Alijewicz has been a lawyer for 23 years and a former general magistrate for eight years.
"I am running for county judge because I wish to continue to serve the public utilizing my experience resolving legal disputes in a fair and efficient manner," she said. "I handled thousands of marital, mental health and dependency cases. I presided over hearings, trials and ruled on all issues on those cases, including but not limited to: child support, custody, alimony, contract disputes and collections matters. Issues arise in some cases that require an understanding of criminal law and procedure."
Alijewicz said that she has dedicated her career to serving the public. "I ask for your vote because I have the knowledge and experience required to run a fair and efficient courtroom when I assume the bench," she said.
Visit www.saraforjudge.com to learn more.
Llerena said that he brings all the qualities needed in a county court judge.
"Experience, intellect, energy, passion, patience, and above all, a commitment to uphold constitutional principles even when challenging popular opinion — a judge should have these qualities," Llerena said. "I firmly believe that I am the right person for the position."
Llerena said that he is well-versed in civil, criminal, immigration and workers compensation matters, noting that he has been honored with many awards and accolades.
"My parents emigrated from Cuba. Ever since I was a child, I wanted to be instrumental in our justice system to protect the liberties denied to them," he said. "I am licensed to practice in Florida and Washington, D.C., and for most of my career, I practiced in Palm Beach as a litigator, in court almost every day."
Learn more at www.llerenaforjudge.com.
Zubkoff said that his goal is to improve the judicial system.
"My respect for the legal system and desire to serve the community compelled me to run for election to be a Palm Beach County Court judge," he said. "I am devoted to improving the quality of the judicial system by bringing my legal ability, trial experience, integrity and even temperament to the bench. I am a well-experienced litigator who has handled more than 80 trials in a wide variety of cases."
Zubkoff said that his practice gives him a unique outlook on court proceedings.
"My practice is unique in that I represent both plaintiffs and defendants equally. As such, I have a great understanding of both sides of a case and will be able to be fair and impartial to all litigants," Zubkoff said. "So, I am respectfully asking you to vote for Jeremy Zubkoff for County Court Judge, Group 5."
To learn more, visit www.facebook.com/JZforJudge.