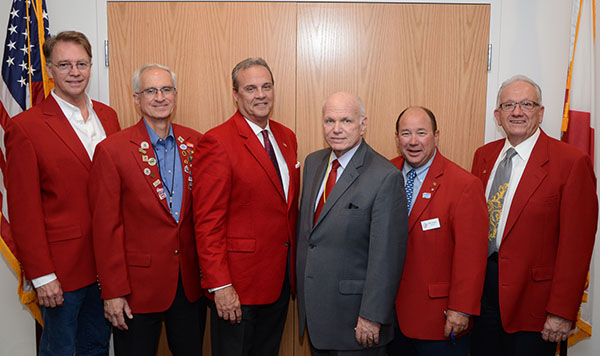 The South Florida Fair has inducted a new slate of officers for the 2018-19 year. William Pruitt is the new chair; Dennis Grady, vice chair; Robert Weisman, treasurer; Paul Grose; secretary; and Michael Bubis, immediate past chair.
Additional inductions also were made. New trustees are Paul Allen, Dave DeMay, Don Dufresne and Kelly Smallridge. New distinguished trustees are Jack Frost and Craig Elmore. New life trustees are Bill Sneed and Ron Smola. New directors are Jervonte Edmonds, Tiffany Faublas, Hans Kahlert and Dwight Saxon, and Todd Runnells is the new life director.
During the annual meeting, South Florida Fair President & CEO Rick Vymlatil thanked Bubis for serving as chair for the past two years. All of the officers, trustees and directors serve as volunteers, giving year-round of their time and talents.
Learn more at (561) 793-0333 or visit www.southfloridafair.com.