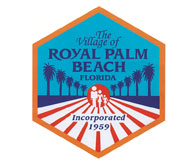 By Erin Davisson
Royal Palm Beach is once again hosting its popular Senior Expo on Friday, Aug. 10 at the Royal Palm Beach Recreation Center from 11 a.m. to 2 p.m.
Due to construction work at the Royal Palm Beach Cultural Center, the Senior Expo was relocated this year. The Royal Palm Beach Recreation Center is located at 100 Sweet Bay Lane off Sparrow Drive.
This is projected to be a fun event for senior residents with live music and raffles, said Senior Programs Supervisor Jeannine Delgardio, who is in charge of the event.
The 2018 Senior Expo will allow the growing population of residents over age 55 from Royal Palm Beach and the surrounding areas to get answers to questions about health and well-being from a variety of vendors ranging from healthcare to insurance to educational programs, and much more.
During the course of the event, there will be health screenings and educational lectures. Many of the vendors will offer raffles during the expo. At the end, there will be an announcement of who won the raffles.
Delgardio works to help seniors in the community and has taken those efforts to a new level.
"I thought [the expo] would serve a better purpose in the community," she said. "It's an amazing opportunity for seniors."
Admission is free, as is plentiful parking. Food will be available for purchase. There will also be a DJ performing this year to keep the tunes spinning.
Vendors who would like to participate and exhibit their services at the expo should register before July 20 at the Royal Palm Beach Recreation Center between 8 a.m. and 5 p.m. Only 40 spaces are allocated for vendors.
Information will be updated before the event.
Visit www.royalpalmbeach.com to learn more or call Delgardio at (561) 790-5189.