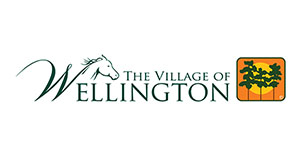 By Eve Rosen
The Wellington Public Safety Committee met Wednesday, July 11 in order to discuss this year's nominees for Wellington's Top Cop and Top Firefighter awards,
This year, there were three nominees for Top Cop with the decision between Detective Daniel Delia, Deputy Marie Steakin and Deputy Ricardo Cordero. The nominees for Top Firefighter included Firefighter-Paramedic Jesse Boogle and Capt. Bob Dawson.
Palm Beach County Sheriff's Office Lt. Eli Shaivitz presented the Top Cop nominees to the Public Safety Committee with some background on them before the committee had to make a choice.
Delia has been employed by PBSO District 8 for more than 10 years and has served on the detective bureau for approximately eight months. He is a juvenile expert and works with numerous districts in educating deputies on juvenile procedure and paperwork. He was nominated by Detective Sgt. Michael Kennedy.
Steakin has been employed by the PBSO for more than 15 years. She has worked in various parts of the agency, such as doing office work, road patrol in a traffic unit and assisting in the district's detective unit.
Cordero has worked for the PBSO for more than 12 years after his service in the New York Police Department. He is a survivor of the Sept. 11, 2001 attack on the World Trade Center. Currently, Cordero is in the traffic unit and has investigated more than 1,000 car crashes while working to ensure that the citizens of Wellington are safe.
After a long debate, the Public Safety Committee ultimately came to a unanimous vote for Delia to become this year's Wellington Top Cop based on his outstanding service in working with the detective's unit and with Wellington juveniles.
Battalion Chief Sam Eaton presented the two nominees in contention to receive the Top Firefighter award.
Boogle has been a part of Palm Beach County Fire-Rescue for 13 years. He takes part in many Wellington community activities, despite living in Broward County. Boogle has assisted at the local Boys & Girls Club for many years.
Dawson has been with PBCFR for 22 years and has been captain for 11. He has helped with the Hazardous Incident Management Team and helped with the recovery from Hurricane Irma in the Florida Keys.
The Public Safety Committee reached a unanimous decision to name Dawson as this year's Wellington Top Firefighter.
Also Wednesday, the committee held elections for the positions of chair and vice chair. Ron Herman was tapped to serve as chair, while Jacqueline Hutman was named vice chair.
During the PBSO report, Shaivitz noted that vehicle burglaries and thefts are still an issue, but many arrests have been made.
"One thing we have noticed is that with the peaks and valleys of vehicle burglary, the peaks seem to be getting lower and lower. So, while they are still happening, they do keep getting lower," Shaivitz said. "There is a proposal to use law enforcement trust fund money, which is seizure money and not tax money, for a license plate reading camera system that will help the PBSO to find and arrest those who possess stolen cars."
The Wellington Village Council gave preliminary approval to the expenditure on Tuesday.
The PBCFR report focused on hurricane preparations and training that is underway. Officials also noted that the department has managed to cut down response time by nine seconds, which makes the new average response time roughly 6 minutes, 23 seconds.
Herman said that he would like to see an increase in the awareness of the dangers of texting and driving and proposed a possible essay contest for students to write on why it is so dangerous.
Herman added that he would also like to see more speakers present at the committee's future meetings.
The committee's next meeting will be held on Wednesday, Sept. 26 at 6:30 p.m., which will be the last one of 2018.