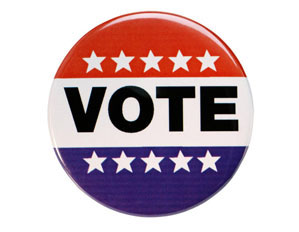 Two Republicans and one Democrat are vying for the District 25 seat in the Florida Senate. Classified as a special election, the winner will serve out the final two years of incumbent Senate President Joe Negron's term.
Negron previously announced plans to resign at the end of this year, setting up the special election. Incumbent State Rep. Gayle Harrell (R-District 83) squares off against Keiser University Vice Chancellor Belinda Keiser in the Republican primary on Aug. 28, while physician and businessman Dr. Rob Levy secured the Democratic nomination without a competitor.
District 25, which is dominated by the Treasure Coast, also includes parts of northern Palm Beach County, and with it, sections of The Acreage and far western Loxahatchee. It is generally considered a safe Republican seat — although the current volatile political climate makes the Democratic candidate hopeful that he can pull off an upset.
Gayle Harrell — With 16 years of experience in the Florida House of Representatives, Harrell is proud of her more than 45 years of service to the community. She said that her commitment and service to the community has prepared her for a promotion to the Florida Senate.
"As a teacher, I helped to prepare a new generation for leadership," Harrell said. "As a businesswoman and healthcare professional, I worked to improve access to and affordability of healthcare, and as a community volunteer with organizations [such] as the Hibiscus Children's Center, Big Brothers/Big Sisters and Helping People Succeed, I fought to improve the lives of the most vulnerable."
Harrell said that she is very proud of her community service. "Service to our community is central to who I am, what I have done and what I will continue to do," she said.
During her current term in the Florida House of Representatives, she served on the Health & Human Services Committee, as well as the Criminal Justice, Healthcare Appropriations and PreK-12 Quality subcommittees. She chaired the Children, Families & Seniors Subcommittee.
"My experience in the Florida House of Representatives working to create jobs, improve our schools, keep taxes low and restore our rivers will enable me to 'hit the ground running' and be the most effective voice for you," Harrell said.
Aside from being a longtime state legislator, Harrell described herself as a child of a military family, a devoted wife and proud mother, a dedicated teacher, a successful businesswoman in the healthcare industry and a committed community volunteer.
Harrell believes that using the same traits of leadership, hard work and dedication that allowed her to be successful in these roles has let her identify problems and work with her constituents to solve them.
Harrell has received numerous awards and has been recognized by a variety of organizations for her efforts in the Florida House of Representatives, including the Legislator of the Year Award from the Florida Council for Community Mental Health; the Leadership Award from Managing Entities of Florida; a Special Recognition Award for Advocacy and Commitment to Florida's Children, Families and Seniors from the National Association of Social Workers' Florida Chapter; the Legislative Award of Excellence from Healing Hands Inc.; and more.
For more information about Harrell, visit www.gayleharrell.com.
Belinda Keiser — As vice chancellor of the university that bears her family name, Keiser is proud that her accomplishments have come outside the political arena.
"I have been an educator and economic development professional for more than 30 years," Keiser said. "I am not a career politician. I am running for District 25 because it has been a lifelong aspiration of mine to continue my service to the community and our state in the Florida Senate."
Keiser's background includes service on various governmental boards, in addition her role at Keiser University, where she has worked for more than 30 years. She is an advocate for students' accessibility to higher education and talent development.
"Together with my husband, we have built Keiser University into Florida's second-largest not-for-profit university, serving nearly 20,000 students and employing 3,800," Keiser said.
On its 19 Florida campuses, students can pursue 100 undergraduate and graduate-level degrees in many of the state's targeted industries.
Keiser said that she has demonstrated her devotion to a career of advancing Florida's economic and workforce development, global competitiveness, education and healthcare communities.
"As a Gov. [Rick] Scott appointee to Enterprise Florida Inc., Space Florida and the Constitution Revision Commission, I have worked hard at cultivating relationships and partnerships for the betterment of our citizens and Florida's business community," Keiser said.
Meeting once every 20 years, Florida's 37-member Constitution Revision Commission provides recommendations for amendments to the state constitution for consideration by Florida voters. Keiser is proud of her service on the panel.
Keiser is the founder of the Keiser Mills Foundation, which has awarded millions in needs-based and academically deserving scholarships to students. She is also proud of her charitable and philanthropic efforts for nonprofit organizations, including the Cystic Fibrosis Foundation, the American Heart Association and the American Cancer Society.
Keiser has served on the Florida Council of 100, on the board of the Florida Chamber of Commerce and its policy council, the Florida Government Efficiency Task Force, Workforce Florida Inc. and on the 17th Circuit Judicial Nominating Commission. She holds a bachelor's degree from Florida State University and an MBA from Nova Southeastern University.
"I am committed to improving water quality, reducing burdensome government regulations on our businesses and advancing our infrastructure, without impeding our quality of life in Palm Beach County and on the Treasure Coast," she said.
For more information about Keiser's campaign, visit www.electkeiserforsenate.com.
Dr. Rob Levy — Up every morning before dawn to log several miles, Levy is a dedicated runner, family man, business developer, practicing physician and area resident for more than 35 years. He is a married father of three grown children and three step-children. He enjoys spending off-hours with his family on the St. Lucie River.
Levy established Family Care Associates in 1983 and grew it to three facilities totaling 28,000 square feet and serving more than 30,000 patients.
By 1997, Levy was successful enough to sign on as a volunteer physician with Volunteers in Medicine, providing residents with no other means of healthcare with access to comprehensive, compassionate care at no charge. After some two decades, he continues his service to this day.
Having built the largest primary care practice in St. Lucie County from a single office and having owned or managed several other businesses, plus being a physician and businessman, Levy is proud to be "successful enough in both arenas that I can now dedicate myself to public service, including working as a volunteer doctor for 18 years with a local clinic, providing no-cost care to the working uninsured and being a member of the federal disaster medical assistance team."
As a member of the medical assistance team, he stands ready to respond following natural disasters like hurricanes and floods. In this role, Levy has assisted victims of several natural disasters.
Levy received his bachelor's degree from the University of Miami and his doctor of osteopathic medicine degree from Des Moines University. In addition to being a doctor and a businessman, Levy also has an MBA from Duke University. He is board certified in healthcare management by the American College of Healthcare Executives and a certified physician executive by the American College of Physician Executives.
"My major motivations for running for Florida Senate are the healthcare crisis, longstanding environmental problems and the degradation of our public schools, all caused by decades of control by special interests in Tallahassee," he said.
Levy supports Medicaid expansion, full funding of the "Florida Forever" constitutional amendment, common-sense gun safety laws and protecting a woman's right to choose.
For more information about Levy, visit www.electroblevy.com.