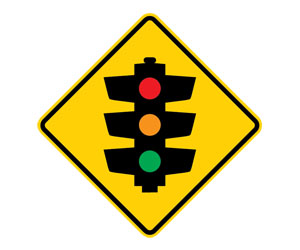 The widening of Southern Blvd./State Road 80 to six lanes from Crestwood Blvd. to Lion Country Safari Road, which is now underway, may cause some confusion for drivers over the next year during the construction process. However, the Florida Department of Transportation is doing its best to make the process easy for drivers and pedestrians.
According to FDOT spokesperson Angel Gardner, construction has begun on the east end of the 7.2-mile project, which will increase the road's vehicular capacity from the current 45,100 trips daily with four lanes to 66,500 with six lanes, an increase of about 32 percent.
During construction, side streets may be impacted with flaggers directing traffic, Gardner told the Town-Crier on Wednesday. There will be occasional lane closures throughout the project's timeframe. As drainage is installed, some business entrances will be impacted temporarily with a partial closure. However, entrances will remain accessible.
Signs have been installed notifying drivers of entrances to Walgreens, 7-Eleven and Palms West Hospital. Other businesses will receive temporary signs as construction progresses westward.
Some people have complained about the right-turn-only access in some areas, which was deemed necessary for a six-lane road. Right-turn-only access is not changing in most locations as the road is widened from four to six lanes, Gardner said.
Access will change at Palms West Plaza when the existing full median opening is converted to an eastbound directional median opening. A westbound directional median opening will be added further west. Essentially, this means that drivers leaving the plaza will have to turn right and make a U-turn at the new median if they want to head east. Officials believe that this will provide safer traffic movements out of the plaza.
Access was reviewed during the design process and determined through traffic studies. In general, wherever access was limited, it was for safety purposes, Gardner said.
There will be periodic lane closures, but one lane of traffic in each direction will be maintained at all times.
Current construction is between Forest Hill Blvd./Crestwood Blvd. and just west of Palms West Parkway. Most of the work in this area has focused on installing drainage and constructing a drainage pond west of Palms West Hospital. In addition, ongoing utility relocation is occurring at the west end of the project.
A 12-foot shared use path will be constructed on the north side of Southern Blvd. The existing guardrail will either be relocated or replaced.
The $33 million cost of the project is funded with state and federal funds. The project is one part of a corridor study along a 45-mile segment of SR 80 in Palm Beach County from US 27/SR 25 to Interstate 95, which included nine municipalities and a large portion of unincorporated Palm Beach County.
The corridor study extends beyond the roadway to include all lands and roadways within two miles on either side of the roadway. Among numerous other roadways, the study includes Collecting Canal Road to Folsom Road/Crestwood Blvd., Belvedere Road from State Road 7 to I-95 and Forest Hill Blvd. from Southern Blvd. to I-95.
The corridor connects several communities to major commercial and employment destinations within the region, according to an FDOT statement. SR 80 also serves as a major truck corridor for moving freight across the state.
The corridor currently serves the very important function of providing access to businesses located along the corridor while also accommodating high-speed, high-volume through traffic.
Due to the significance of the roadway, it has been designated by the FDOT as a Strategic Intermodal System (SIS) highway. That makes it a high-priority network critical to Florida's economic competitiveness and quality of life. The FDOT is required to maintain an acceptable level of service along SIS highways.
The SR 80 corridor has been widened to an eight-lane roadway between Royal Palm Beach Blvd. and I-95, and six lanes from Royal Palm Beach Blvd. to west of Forest Hill Blvd. The segment from Forest Hill to Lion Country Safari Road was proposed to be widened to six lanes.
Although these improvements significantly improve traffic conditions along the corridor, the need for additional improvements has become apparent due to projected increases in traffic and development.
Several new residential, commercial and industrial development plans have been approved in the area.
The cumulative effects of the approved new development show that estimated traffic volumes will eventually exceed the department's adopted level of service. However, widening the roadway beyond eight lanes is not a feasible option.
Due to the complexities of the issue, FDOT has worked with local governments to investigate a broad range of transportation improvements aimed at achieving and maintaining the adopted level of service and standards along the SR 80 corridor over a 20-year planning timeframe.