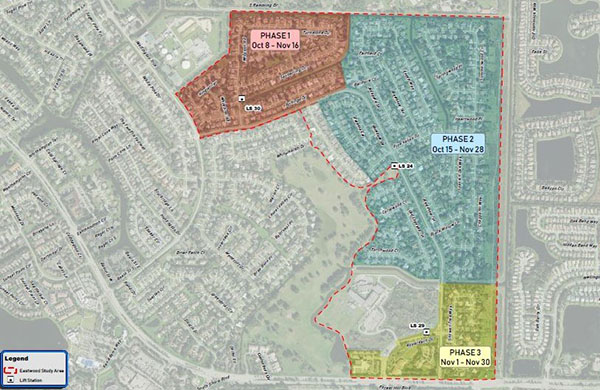 Wellington's Utilities Department has begun the process of maintenance and evaluation of the existing underground sanitary sewer throughout the village.
Wellington has contracted Keshavarz & Associates to carry out the project. Crews will be in the Eastwood area beginning Monday, Oct. 8 and continuing through Friday, Nov. 30, performing sanitary sewer cleaning and video inspection work.
Residents might hear noise from maintenance trucks and equipment between the hours of 7 a.m. and 6 p.m. Trucks and equipment may block some roadway access during this time. Work will be limited to weekdays. As a precaution, residents are asked to leave toilet lids down when workers are in the area and when not in use.
For questions and comments, call Randy Wertepny or Mark Williams at Keshavarz & Associates at (561) 689-8600.