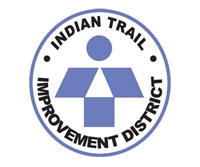 The Indian Trail Improvement District Board of Supervisors heard a report and approved traffic calming projects and refurbishing work last week after a spate of accidents recently in The Acreage.
At the Dec. 12 meeting, Joe Capra with Captec Engineering said that ITID has been doing traffic calming for several years, and district staff has been directing attention to where more serious accidents have occurred.
Capra said he was going to talk about traffic calming and upcoming capital projects, while ITID Manager Rob Robinson was going to speak about maintenance items that are relative to traffic control.
"We currently have two things that we are working on," Capra said. "One is a pilot project that is under construction. The second thing is a [Palm Beach] Transportation Planning Agency grant. In that grant, we are building other traffic calming items."
Capra's company is working specifically on Hall and Temple boulevards and 140th Street North. He said there were two items that he was looking for feedback on from the board.
"Based on some recent accidents, we met with the Palm Beach County Engineering Department and said that we pretty much need to step up our game on traffic from what seems like endless accidents," Capra said. "They sent us back saying there were a couple of things they would like us to do. One thing they would like us to look at is stop signs throughout the whole district."
The second thing the county asked for was specifically at the intersection of Hall and Northlake, where several serious accidents have occurred.
"First off, we asked if they would consider a signal there," Capra said. "We looked at the accidents, and there may be a warrant for that, but they were reluctant to put a signal there. They were willing to think about some other items that would make the intersection more prominent, in the sense that when you came up to the intersection, there would be a bolder sign with more lights on it."
Several traffic calming pilot projects are underway on 140th Avenue North, including a traffic circle at Temple Blvd.
"We haven't installed that yet," Capra said. "The second thing is radar signs that tell people to slow down and show them what their speed is. Another thing is two speed 'cushions.' We call it a pilot project because we put rubberized material on the ground. It's much cheaper than putting in a traffic calming improvement."
Once the traffic circle is complete, Capra's company will measure traffic speed and volume to see if the measures have actually calmed traffic.
"We've already done it on 140th," Capra said. "That road is posted at 40 mph, and what we found at the existing level before we put the devices out there, people were traveling at 51 mph. Once we get all these devices in place, we will put monitors after each device. We'll figure out how well they work and if they really slow down traffic. That's what we call the pilot program."
The second project underway is fully funded by the Palm Beach Transportation Planning Agency, but it will take several years before becoming fully operational.
"They are proposing various items, in the same vicinity, pretty much four-way stops," Capra said. "One of them is at Hall and Temple. They're placing some mid-block raised islands. You've seen some of these built at Hall. They will provide the same thing on Temple, but they will be more of a speed table. At 140th, they will put some mid-block medians."
Capra said the project design is based on ITID's design criteria and will come back to the board for final approval.
He added that one of the reasons accidents occur at Hall and 140th at Northlake is probably because Northlake traffic has the right of way and no stop signs.
"Sometimes when they come to Northlake Blvd., they forget they need to stop," he said. "The point is, we already know where the stop signs are located. There's 1.5 to 2 miles of unimpeded travel, so that is why we may need a stop sign study."
The result may indicate that lighted stop signs with beacons are needed, or other devices to help call attention to the intersection.
ITID Engineer Jay Foy pointed out that the county, not the district, regulates traffic control.
ITID President Betty Argue noted that the county requested that the district do a traffic study and make recommendations and requests. Although she felt the county should bear the cost of the traffic study, ITID could probably get more of what it wants if it does the study. "And we're probably more likely to get it in a timely fashion," Argue said.
Capra said the county has submitted plans to improve Northlake Blvd., adding that ITID has asked that intersections approaching Northlake have islands installed to help call attention to the intersection.
"They have agreed, so far, that they will put those on all ITID roads as they approach their roads," he said, adding that the Northlake improvements will not be for several years.
Capra explained that ITID will be installing solar-powered lighted stop signs with a red beacon at Hall and Northlake to improve visibility.
"I don't want anybody to think that there isn't proper signage at Hall and Northlake," he said. "It's just that we've had a number of accidents there, and we're trying to make it a little more [visible]."
Robinson gave a staff update on traffic calming operations, explaining that ITID is updating its mobile radar speed detectors so that the data they collect is downloadable remotely. Most recently, they have been positioned in the area of Hall, Key Lime and Temple, where a number of accidents have occurred.
"If we see that someone is going through there at 80 mph, we can let the PBSO know so they can respond to those areas," Robinson said, adding that he had gotten quotes on refurbishing existing stop bars and rumble strips.
"We're going to be starting with Hall at Northlake," Robinson said. "After the most recent accident, we went out there. They're in pretty good shape. The two farthest ones were a little deteriorated, but since that's an area where we have seen the most accidents, it's $2,800 a leg just to do one side of the road."
Robinson said the 140th Avenue pilot project traffic circle due to be installed last summer was delayed.
"What we're going to do is get an engineer survey for just a radius point in there because those two roads are slightly skewed," Robinson said, adding that ITID staff is checking inventory to see that everything is good to go.
Robinson said PVC delineators will be installed at the Hall and Northlake intersection in conjunction with refreshing the rumble strips.
"They're very inexpensive, glued and screwed, and very minimal damage if people veer off and whack those things down," he said. "It will serve as a good visual reminder."
Robinson said that his staff is doubling down on inspecting existing lighted stop signs to see that all lights are working, as well as getting all reflecting signs up that are in stock. "We want to get up at least three a day," Robinson said. "The county told us they could give us 25 per month, so we're going to go through and blast out all of our inventory."
The board asked Capra to come back to the January meeting with specific costs for approval of the projects. Supervisor Jennifer Hager made a motion to approve flashing stop signs at Hall and Northlake, pending approval from the county, which carried 5-0.