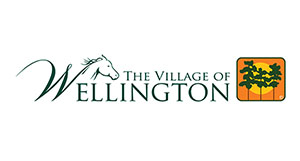 Wellington's 10th annual Hometown Holiday Toy Drive for community children in need has greater collections than in previous years, but the number of families in need has also grown.
"Our residents are very generous and very conscious of providing support to those community residents who have a need," said Community Services Director Paulette Edwards, who added that the number of people seeking help is up this year. "There were more people with children applying for help in the food drive last month."
With only days left to donate to the toy drive, Edwards invites the entire community to participate.
"The message that I'd like to get out is that so many of the communities have a reputation for affluence, but there are still families having hard times, and it is great that the rest of the community is here to provide support," she said.
Wellington's community partners on the toy drive include the Wellington Interfaith Council, Don Chepo's Taco Shop, Oli's Fashion Cuisine, Wellington Regional Medical Center, Palm Beach County Fire-Rescue and the Palm Beach County Sheriff's Office.
Edwards also thanked the Christopher Aguirre Memorial Foundation, the Mall at Wellington Green, Joe DiMaggio Children's Hospital and Searcy Denney Attorneys for their cash contributions.
"The holidays are about giving and helping those in need," Mayor Anne Gerwig said. "Our residents have always been generous in assisting those less fortunate and ensuring that every child has a magical holiday. Your participation again this year is greatly appreciated as we celebrate this holiday season."
In addition to toy donations, the village is also looking to provide basic necessities such as socks and underwear for children of all ages.
There is still time to help out and give a present to a local child in need. Residents are encouraged to drop off new, unwrapped toys by Tuesday, Dec. 18 to any of the following locations: the Wellington Municipal Complex at 12300 W. Forest Hill Blvd., the Community Services Office at 1092 Wellington Trace, Village Park at 11700 Pierson Road, the Lake Wellington Professional Centre at 12133 Ken Adams Way, Ultima Fitness at 12799 W. Forest Hill Blvd. and all fire-rescue stations in Wellington.
Monetary donations are also accepted and are tax-deductible. Call (561) 791-4102 for more information. Residents looking for assistance can contact Wellington's Community Services Office at (561) 753-2476 or their local house of worship.