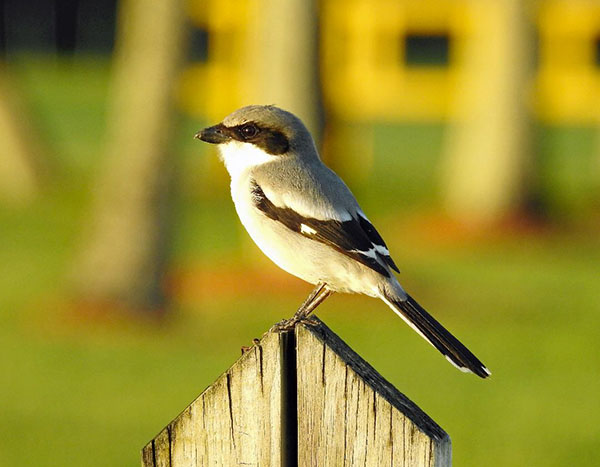 Peaceful Waters Sanctuary, with its entrance in Wellington's Village Park on Pierson Road, has quietly become a crown jewel for the local birding community, attracting photographers and birders from around the world.
So far, sharp-eyed naturalists have counted 187 different bird species there, making it one of the most biodiverse wetland bird sanctuaries in South Florida.
On a recent weekend, the call went out that beautiful and relatively rare hooded mergansers had been spotted at the sanctuary. Susan and Gordon Oliver drove up from Hillsboro Beach and were not disappointed when they found a family of four mergansers.
"My husband and I treasure our time here because it is truly peaceful with many natural wonders," Susan Oliver said. "The birds aren't just flying around, they actually pose in front of spectacular backgrounds for the perfect photographs. We had a great time searching for the hooded merganser."
In May 2008, the Village of Wellington opened the Peaceful Waters Sanctuary. The sanctuary was the result of years of planning, design and construction of a wetland area consisting of approximately 30 acres of utility property converted to a public access area, while still maintaining its functional purpose.
That purpose is a series of percolation ponds designed to serve as a backup to Wellington's deep-well injection system. Ponds handle excess flows and serve as temporary holding areas during deep-well testing periods. Construction included the addition of 1,500 feet of elevated boardwalks and one mile of walking trails, along with the planting of many trees and upland plants and the placement of many aquatic plants to convert a grassland into what it is today.
More than 10 years after the completion of the project, Peaceful Waters Sanctuary is teeming with flora and fauna. The park features an assortment of displays representing the variety of animals and plant species native to South Florida and is a popular location for birdwatchers and nature enthusiasts.
Cypress trees that started as 4- to 6-foot seedlings are now 25 feet high. Plants that were placed in and around the area are now fully mature, coming together to form beautiful thickets. Thousands of gallons per day of reused water from the nearby water treatment plant continue to flow through the wetland. The wetland flora serves as a natural filter, removing and utilizing the beneficial nitrogen from the water.
Audubon Everglades Vice President Scott Zucker leads guided bird walks at Peaceful Waters.
"I am very grateful that the Village of Wellington created this wonderful sanctuary," he said. "I have been all over the world, but this awesome local spot is one of my favorite places to bird watch. Especially now with the lower water levels, I think we can expect an influx of shore birds visiting us soon as they hunt for food on the mudflats."
Cliff Burke of Greenacres agrees that Peaceful Waters is world class. "I am a photographer, not so much a birder, and this place is awesome," he said.
In addition to capturing images of the mergansers, about a dozen gaudily pink roseate spoonbills cooperated as Burke captured their images.
The entrance to Peaceful Waters Sanctuary is located within the village's recreation complex on Pierson Road. Visitors are likely to be greeted by the pair of loggerhead shrikes who seem to guard the entrance. Weighing only a few ounces, shrikes are amongst the smallest of the "raptors," birds of prey with razor sharp bills and claws that help it catch lizards and other small animals.
The 30-acre wetlands park boasts 1,500 feet of elevated nature boardwalks and one mile of walking trails. The park features an assortment of displays that represent the variety of animals and plant species native to South Florida and provides an excellent opportunity for nature photography. The sanctuary is open to groups and closes daily at dusk. Learn more at www.wellingtonfl.gov/parks.