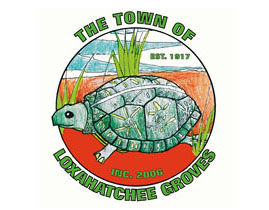 Loxahatchee Groves Planning & Zoning Committee Member Robert Shorr has filed to run for Seat 4 on the Loxahatchee Groves Town Council. The seat is being vacated by Mayor Dave Browning, who chose not to run again after holding the seat since the town's incorporation.
Also running for Seat 4 is candidate Karen Plante, who did not respond to several requests for an interview.
Shorr was born in Palm Beach County and grew up in Greenacres and served six years in the U.S. Navy as a nuclear power plant mechanic on a cruiser out of San Diego. He has an associate's degree in engineering from Palm Beach State College.
"I worked for the Solid Waste Authority for a couple of years, and I worked for Palm Beach County Water Utilities at the Palm Beach County Facilities Department. So, I was an electrician, a utility operator and a project manager," Shorr said.
After that, he worked for the Department of the Interior at a wildlife refuge briefly before opening his own business, Accurate Balancing & Commissioning.
"We test building performance and provide a signed and sealed report," Shorr said. "A lot of people are requiring it for their certificate of occupancy."
Shorr moved to Loxahatchee Groves six years ago.
"I just recently got involved in meetings a year and a half ago," Shorr said. "I decided to run a few months ago because it was time to bring people with some more energy and fresh ideas. When I made comments on the agenda and the supporting documentation, and I looked into the eyes of the council members and feared that they had never even read those things."
Shorr said he was not pointing fingers, but felt that after serving for a while, council members get complacent.
"Everybody's committed to the town," Shorr said. "I'm not saying anybody's not committed to doing a good job, but I just thought I could do better."
Shorr has sat on the board of directors for the South Florida Fair for 20 years and sits on the state board for the Environmental Balancing Bureau, which tests air conditioning systems and commissions building performance.
Shorr owns a home on five acres, where he has horses, pigs, chickens and cows. He is married with two grown children, a granddaughter and two grandsons.
"I'm living my dream right now on my little five acres," he said. "I've got my little slice of heaven."
Shorr said he enjoys the council meetings and looks forward to running and serving.
"My number-one priority is keeping the town, a town and keeping out housing developments," he said. "I own a house in Orange County. It's five acres; it's a dirt road. In the last four years, there have been four different 10-acre parcels that have been bought, rezoned and have 32 to 38 houses on each one."
Shorr feels that if Loxahatchee Groves had not incorporated, it would have met a similar fate. What is lacking, however, is a shared vision for the future, he said.
"Right now, there's no vision and no master plan," Shorr said. "Everything has been reactionary for the last couple of years that I've been involved. I hope to get in office and help the town develop a five-year plan, look at the infrastructure and see what it takes to improve it. Improve the roads and the canals in a sequence, not by reacting to somebody. I think it's very feasible."
He feels the expense is manageable. "Everything costs money," Shorr said. "You put together a plan and do what you can with the money you have. If you don't have the money to do everything you want to do, then you defer it to the next year."
As far as roads, Shorr's motto is, "Drain 'em and maintain 'em."
"I've been preaching that for a year and a half because my little section of B Road, I took care of it myself, against town orders, but they can be drained with a shovel," he said. "I dug little culverts, and there was never any flooding, never any washouts, never any issues, because there was a place for them to drain to."
Shorr noted that the town is finally putting in a lot of drains, but he doesn't agree with its methods.
"You don't need 300 feet of people's property to put a drain in," he said. "If they won't give you all 300 feet, just ask for 10 feet by 10 feet. That's all you need for the drain. I'm hoping that in the future, we can put together a drainage plan, because right now, they're just haphazardly putting together [wherever] somebody will give the town a 10-foot easement down the complete length of the road."
Shorr believes the town's road paving program is also misdirected.
"I believe dead-end roads should be a different category than a letter road that connects Southern [Blvd.] and Okeechobee [Blvd.] and North Road," he said. "I think that's where I differ from the present program. Right now, the policy is if the people want their road paved, and if more than half the people want it paved, then it goes on the list. When it comes to the cost of pavement, I wouldn't treat a dead-end road the same as I would treat a through road."
Shorr also wants Okeechobee Blvd. to be the main street of town with additional traffic calming.
"When somebody goes down Okeechobee, I want them to know they're driving through the middle of Loxahatchee Groves, so if they don't want to see roundabouts or other types of traffic-calming devices, then they shouldn't take that road," he said.
Shorr said Okeechobee Blvd. is calmer since the town imposed a 30-mph speed limit, but the slower speed has presented a problem with illegal passing.
"It has limited some traffic, but at the same time, it has caused another issue of people passing people and creating a dangerous situation. I believe that's inherent to the long, straight stretch of road," Shorr said.
The election will be held Tuesday, March 12. Two other seats are also on the ballot. Seat 2 incumbent Vice Mayor Todd McLendon is being challenged by former Loxahatchee Groves Water Control District Supervisor Laura Danowski, while Seat 3 incumbent Councilwoman Anita Kane is being challenged by Lisa El-Ramey.