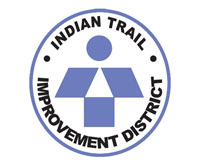 The Indian Trail Improvement District Board of Supervisors heard an update on the progress of traffic calming efforts in The Acreage on Wednesday, Feb. 20 and approved the submission of transportation projects for funding through the Palm Beach Transportation Planning Agency.
Traffic engineering consultant Joe Capra with Captec Engineering reported on progress of a stop sign study that is underway, as well as grants that he would like to pursue, and several projects that have received grant funding.
"In the past several years, the district has been discussing with Palm Beach County's engineering department that we have had quite a few accidents out here," Capra said.
He explained that in addition to accidents, they have found excessive speed in many areas.
"We want to improve the intersections and traffic control, but it's important to recognize that the district is not in charge of the roads. Essentially, Palm Beach County controls traffic control," Capra said.
In November 2018, he met with County Engineer David Ricks and his staff, and they offered several initiatives that ITID could take.
"One of those things was to look at our stop signs," Capra said. "We pointed it out to them because we thought that we had too many accidents, and one of them specifically at Hall and Northlake. We talked to them about potentially putting in a signal at that intersection, and they were very hesitant to do that. They feel there's other improvements that could be made, and at your last meeting, I asked for approval on putting a lighted stop sign there."
Capra added that ITID also plans to refresh the rumble strips, freshen the paint and put in delineators to make it clear that there is an intersection that seems to take some drivers by surprise after driving the unimpeded stretch on Hall Blvd.
"They were not opposed to anything to make it more obvious for people approaching Northlake from Hall [to] see that there is a major intersection approaching and to slow down and stop," Capra said. "However, we did point out that we have a number of other problems throughout the district."
Capra produced a map of intersections with the number of accidents at each one since 2008. He also had a map of speeds that the district has taken on several roads that showed vehicles were going too fast. However, the county did not feel that reducing the speed limits would be effective.
"The only way we can get speeds down is to put in more traffic calming," Capra said, explaining that one of the options is to put in stop signs, but the county does not like stop signs being used for traffic calming. "We feel there should be some more stop signs throughout the district, so they told us they want a comprehensive stop sign study."
Capra felt it is important to hear from the public first.
"This document here illustrates the accidents we know of today, but we need more information," Capra said. "We need freshened-up information. I'm sure the public will find other areas where they would like us to look at stop signs. The county engineer likes the idea of talking to the public first."
The county officials also wanted information on the types of accidents, whether they were rear-enders, T-bones and the time of day or night, a study Capra estimated would cost around $200,000.
"Quite frankly, this has gotten very expensive," Capra said, explaining that he had explored ways to cut down the cost. "What we're recommending here is that we retrieve traffic volumes at these intersections and these roadways. For example, intersections that have more than 10 accidents in the last five years."
He estimated there to be about 20 such intersections.
Capra also recommended including only district roads in the study, acknowledging that there have been many accidents on county roads in The Acreage, but he felt the county should pay for studies on its roads.
The county also wanted ITID to look at sight lines at the intersections, whether the drivers could clearly see approaching traffic, the condition of rumble strips and whether the signs were clearly marked. "Signs do fade over time," Capra said.
He added that he has gotten information from the county about its roads and plans to improve its intersections and would continue to monitor the county for adherence to its plan.
Capra also recommended approaching the county to see if it would contribute to the district's study, if the board decides to pursue it, and getting some of the projects done, study or not, due to the seriousness of the situation.
"The fact of the matter is, we really want to get the improvements out there," Capra said. "You still have to get the county to agree to them. Most everything we have done on traffic calming has been driven by accidents."
ITID President Betty Argue said she had a meeting scheduled on Friday with Ricks and had mentioned to him that the district was looking at a modified study at a cost of $90,000 rather than the full $200,000 study.
"Maybe I can [mention] to him what we really need to do, as opposed to whether or not we have to do this full scope," Argue said. "There's some really valuable stuff [in the full study], but we want to get things done sooner rather than later."
Argue also pointed out that the 140th Avenue North pilot project for traffic calming had been stymied by the type of traffic humps that could be used without impeding emergency vehicles.
Capra said he had offered a solution by taking out parts of the speed bump so that fire-rescue vehicles could get through, which Palm Beach County Fire-Rescue had agreed to, but ITID had not yet put in place.
ITID Manager Rob Robinson said the solution also presented another problem in that the spaces in the speed bumps could be circumvented by regular vehicles by cutting into the incoming lane to fit through the strips.
"That would also increase the head-to-head approach coming up to there and totally defeat the purpose," Robinson said.
Supervisor Tim Sayre said he had seen a demonstration in Chattanooga, Tenn., where speed strips were designed for fire trucks to straddle, but too wide for conventional vehicles to avoid.
"I saw them installed and actually functioning," Sayre said.
"Can we look at that design option?" Argue asked, and Capra agreed.
Argue also noted that ITID already has a Florida Department of Transportation grant for traffic calming on Key Lime and Hall boulevards, and the district has a March 1 deadline to apply for more grants.
Capra said there are several opportunities to apply for, coming in at under $200,000 to about $750,000, explaining that the applications use figures supplied by the Florida Department of Transportation and are submitted through the Palm Beach Transportation Planning Agency.
Sayre made a motion to approve submission of the applications, which carried 5-0.