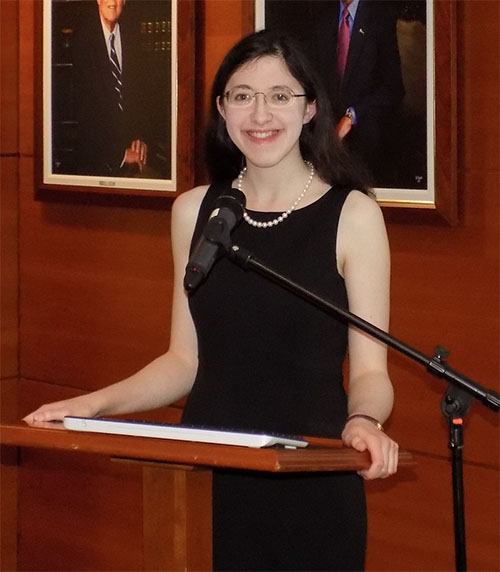 On March 12-13, Palm Beach Atlantic University held its seventh annual Interdisciplinary Research Conference, and Wellington resident Talia Fradkin was one of the presenters.
The Interdisciplinary Research Conference provides Palm Beach Atlantic students and faculty with an opportunity to share research that they have been working on throughout the year with scholars across a wide variety of fields. The conference allows for research presentations in the liberal arts, social sciences, science and healthcare.
Fradkin was among the individuals selected to present research. She shared her research on biopharmaceuticals and was a co-presenter on "The Effects of Essential Oils on Beneficial Bacteria," as well as a co-author of a poster presentation regarding "A Genetic Basis for Pituitary Dysfunction." Fradkin is a biology/pre-health major and active in her local community.