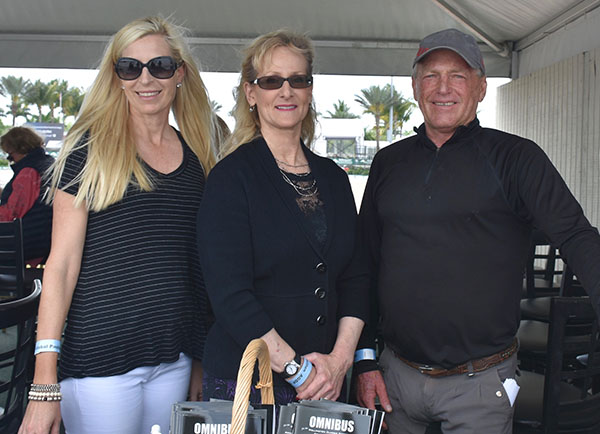 The coral anniversary year of the Gold Coast Dressage Association is sure to go down in the history books, thanks to the landmark scholarship program that assures its members — whether they are adult amateur or professional dressage riders — a leg up in the pursuit of their education and furthering their rise up the dressage "pyramid" of training.
"It's something different that we felt was very important. Our members should have the resources to pursue the training and educational opportunities they and their horses need," says Dr. Michael Kohl, second vice president of the GCDA, which has been serving Florida's dressage community for over 35 years.
Kohl said that the GCDA is putting together a scholarship committee composed of equestrians and members of the community who see the value in supporting education and this international sport, and an announcement regarding the start of the scholarship program's application and review process will follow soon.
"A scholarship program is one of the ways we want to give back to our community," Kohl said, adding how deeply he already cherishes the encouragement he has found among such members and neighbors as Debbie Banas, Donna Cameron, Susan Gohl, Andrea Michael and Vicki Szombathy.
In keeping with a commitment to education, the GCDA recently presented "Ride on the Side," part of the Certified USDF Continuing Education Program, with moderator USEF "S" and FEI 4* judge Bill Warren in the Van Kampen Hospitality Tent at the Adequan Global Dressage Festival.
The Gold Coast Dressage Association was organized and operates exclusively for educational purposes and to foster local and national amateur sporting competition in the art of dressage.
For more information, or to become a member or sponsor, visit www.gdcafl.org.