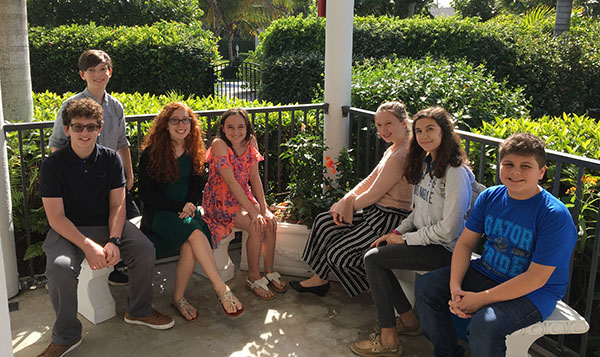 On Feb. 10, seven students from Wellington Landings Middle School's math club participated in the Math Counts chapter competition held at the Gulf Stream School.
Jesse Brodtman, Tobias Smith, Emma Petlev, Isabella Tombari, Mckenna Wickers, Lara Tunca and Luke Carey represented WLMS extremely well in this challenging competition. Seventh-grade student Luke Carey advanced to the state-level competition to be held on March 21-22 in Orlando.
Math Counts was founded in 1983 and is a national middle school mathematics competition that builds problem-solving skills and fosters mathematical achievement through four levels of fun, in-person bee-style contests.