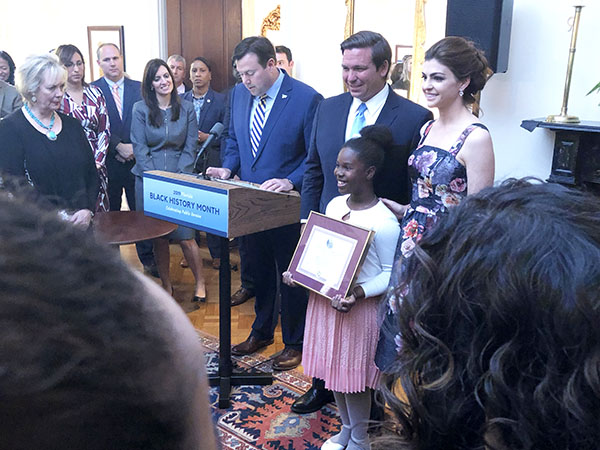 Panther Run Elementary School fourth-grade grade student Maliyah Altemar was awarded a scholarship for her writing at the Governor's Mansion in Tallahassee recently. She was the only elementary student in the state to receive the prestigious 2019 Black History Month student essay award.
This year's theme was "Celebrating Public Service." Altemar wrote her essay about Mary McLeod Bethune, an American educator, stateswoman and civil rights activist who founded what is now Bethune-Cookman University.
For her winning essay, Altemar earned a four-year Florida College Plan scholarship provided by the Florida Prepaid College Foundation. She dreams of becoming a teacher so she can inspire her students and help make a difference in their lives.