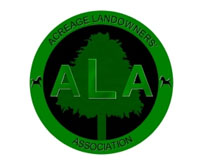 Members of the Acreage Landowners' Association met Tuesday, May 14 and expressed a desire to understand the county's Uniform Land Development Code better, as well as the Acreage Neighborhood Plan accepted by the county in 1995 and amended in 2008.
Board Member Dixie Thiery said many residents seem confused about the codes that regulate land development in The Acreage, and enforcement by the county seems to be changing as the area develops. She added that developers seem to be ignoring the ALA during their application process.
"We talked about the Acreage Neighborhood Plan… and I was wondering, because we don't know a lot about it, the community doesn't know a lot about it, and we are supposed to be in charge of it and enforcing it," she said. "I've talked to a lot of people, and they said they would be interested in coming and talking to us about the ULDC."
She suggested that maybe once a year, the board get the community together to discuss the codes.
"We could get their input and what they would like to see," Thiery said. "A lot of people don't even know we have an Acreage Neighborhood Plan. We're supposed to be standing up for them, and I would like the county to know that we're serious about this. I think it's going by the wayside."
As an example, Thiery referred to county code enforcement citing residents for having vehicles parked in their yards. "Nobody knew about this code change, but they slipped it right in there," Thiery said.
Thiery said there are people who told her they would work with the board to update the Acreage Neighborhood Plan. When the plan was amended in 2008, it was to add language that protected the aquifer by putting restrictions on gas stations, but no other changes were made.
"I would like to see us do something, work on these codes once a year, and see what needs to be updated and what doesn't," Thiery said. "It's going to take a community to get some of this stuff done."
Thiery added that there are some portions of the county code that should apply to The Acreage that don't apply to other parts of the county, such as gas storage cans next to a garage. "You should be able to do it out here because there's a swamp buggy or something," Thiery said. "Some people don't know that or understand it, and if we don't take advantage of it, we're going to lose it."
Thiery said she feels that residents don't see the ALA being active in the community, although the organization and the Acreage Neighborhood Plan created by the ALA are recognized by the county and the Indian Trail Improvement District.
Thiery cited recent commercial development plans submitted to the county for approval that did not meet the Acreage Neighborhood Plan's requirement that commercial development be on at least 10 acres.
"If we were a city, we could make our own rules," Thiery said. "But we have the rules, and we've asked them to please recognize them… They don't think it's important because we're not making it important."
ALA President Melissa Limbaugh pointed out that the county's minimum requirement for a commercial development is only four acres, where the Neighborhood Plan requires 10 acres.
Thiery said she was especially concerned about code enforcement, which reportedly will not come out unless someone calls in a complaint. "Once they come out here, they go up and down your street," Thiery said.
Thiery suggested holding the code meeting sometime in September, since the board had decided earlier in the meeting to not hold meetings in June, July and August.
"Maybe during that time off, we could do a couple of classes on the ULDC, and maybe we can actively figure out what we're doing and what we're supposed to be doing to protect the Acreage Neighborhood Plan," she said.
Thiery suggested that a representative of the ALA meet with County Commissioner Melissa McKinlay and ITID to clarify the ALA's position in the approval process. "I've been out here 34 years. We were told I could build a pole barn without any kind of permit," Thiery said. "Now, it's against the law… Now they want permits for everything."
Limbaugh said she would make arrangements for a room, either at the ITID office or the library, over the summer to hold workshops.
A copy of the Acreage Neighborhood Plan is available online at http://discover.pbcgov.org/pzb/planning/Publications/Acreage_NP_plan_revised_082808.pdf.
In other business:
• Limbaugh announced that Board Member Vickie Shafer has resigned as treasurer.
• Limbaugh suggested doing a school supply drive for the coming year, getting donations from the community. Board Member Perry Williams recommended getting names of local teachers or schools that can be helped, rather than go through the school district, which he said does not necessarily get the donations to local schools that need them. Limbaugh said she would set up boxes at local shops and possibly the ITID office to receive the donations.
• Williams suggested restarting the flea market at Acreage Community Park, which has been done in the past, but lacked customers, although there were plenty of vendors.