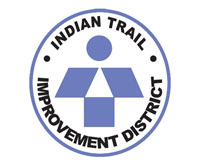 The Indian Trail Improvement District Board of Supervisors reached a contract agreement with incoming Executive Director Burgess Hanson at its meeting on Wednesday, June 19.
Hanson, the former manager of the City of Deerfield Beach, was selected from a pool of more than 40 candidates that was narrowed down to nine for interviews at the board's previous meeting. Hanson was chosen as the top candidate after the interviews.
Human Resources Attorney Lara Donlon said Hanson agreed to a three-year term with renewal options. He will start on Monday, June 24.
Donlon said his resignation period under the district's standard contract would require 60 days. He initially requested a 30-day notice but had compromised to a 45-day period.
His proposed salary is $145,000 annually with two weeks' vacation time, and Hanson agreed not to use more than 16 hours of vacation time during his first 90 days of employment, which would be only for unforeseen circumstances. He will receive 40 hours of sick time annually.
Hanson's vehicle allowance will be $200 per month, and he requested 12 weeks' salary for severance pay.
ITID President Betty Argue and supervisors Joni Martin and Michael Johnson said they supported all the terms of the contract, but Supervisor Tim Sayre asked that some of the contract terms be changed.
"I'm OK with the vacation time, but in my opinion, you can only use 16 hours in the first 120 days, not in the first 90, because in the first 90 days, I think we have the right to terminate without cause," Sayre said.
Donlon noted that there is no severance pay allowance during the first 90 days of employment.
Sayre also pointed out that the board had agreed to a salary of $140,000, and Hanson was asking for $145,000.
"He's asking for $200 for the vehicle allowance, which is $2,400," he said. "I would split the difference, with $142,500, plus the vehicle, which is $100 short of what he is actually asking."
Sayre added that he did not favor giving 12 weeks' severance pay during the first year of Hanson's employment.
"I would be OK with six weeks during the first year and 12 weeks after completion of the first year," he said. "If you give him 12 weeks, that's $38,000… I think that's a lot of money."
Supervisor Jennifer Hager said she agreed to the terms of the contract, with Sayre's amendments, and Johnson also favored Sayre's proposals, as long as it did not hold up the approval process.
Donlon summarized the terms, that a majority of supervisors preferred keeping the salary at $145,000, with a modification of the severance pay terms to six weeks during the first year of employment.
After a discussion with Hanson, Donlon said he had agreed to the proposed change of use of vacation time to 120 days after employment, as long as there is consideration for unforeseen circumstances, and that he receive eight weeks' severance pay if terminated during the first year.
Sayre asked for a severance pay compromise of no obligation during the first 90 days, four weeks compensation between three to six months, eight weeks compensation for six months to a year, and 12 weeks' severance thereafter.
After another discussion with Hanson, Donlon said that he agreed to those terms.
Hager made a motion to accept the terms of the agreement, which carried 5-0.