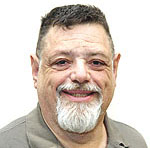 'I' ON CULTURE
Happily, Rocketman is not simply a paean to the life of an old-time rock 'n' roller. Bohemian Rhapsody did that last year, and while it was enjoyable, the life of Freddy Mercury and Queen was so white-washed that while we could enjoy the music, the story had only a slight resemblance to the truth. Elton John did not allow this, and this new film is a very direct look at him, good and bad. That makes for a powerful film, elevated by wonderful music and some fascinating musical sequences. The spectacle was tremendous.
It begins with Elton John (Taron Egerton) storming into a rehab session in full performing mode, red spandex, horns and wings, and announcing that he was a sex addict, drug addict, alcoholic and had a major shopping problem. From there we get to see him, still using his real name Reggie Dwight, at age five (Matthew Illesley), learning to play the piano and singing "The Bitch is Back" as he leaves the Dwight home with the neighborhood folks joining in — just the first of the large-scale musical scenes. We get to see Reggie growing up in a miserable home with an uncaring mother (Bryce Dallas Howard) and a cold, unfeeling father (Steven Mackintosh). Only his grandmother (Gemma Jones) seemed to care for him and his talent. Reggie grows up (using a large-scale song and dance number of "Saturday Night" to finally become an adult) feeling worthless.
Meeting Bernie Taupin (Jamie Bell) who became his longtime writing partner, he finally finds a measure of acceptance. Taupin hands John his lyric for "Your Song" and within minutes, even his scoffing family is won over. That leads to Elton John's first great triumph at the Troubadour, a club in Los Angeles. Wowing the crowd with "Crocodile Rock," John's legs leave the ground, and the audience rises above the floor with him. A minor issue: the song was not written until two years after the performance, but it's such fun, so why not?
John then meets John Reid (Richard Madden), a very handsome business manager, who becomes his first male lover and then agent. At that point, John's life goes into a wild cycle of living it up, overspending, drugs and alcohol that eventually leads to his decision to change. And, as the epilogue of the movie details, he has now been sober and with a single partner/husband for over a quarter of a century.
Egerton is brilliant in the film. He looks a bit like Elton John and even sounds a little bit like him, but he does not try to disappear into the character as Rami Malik did as Freddy Mercury. He also does his own singing. Frankly, he is not Elton John (who is?) but he does a really exceptional job. Happily, he has the brilliant Elton John songs. Some of the other characters sing as well but, with the exception of Illesley, they are merely pretty good. The acting by the supporting cast is mixed. Howard and Mackintosh are no better than OK. Jones is very good. Madden plays Reid very well. At first one of the good guys, he manages to plumb the depths near the end. Bell was really good as Taupin. Clearly a good guy from the start, he accepted Reggie/Elton for who he was and remained faithful even after the very manic John tossed him out of his life. He did return, simply telling John that he was his "brother." It was very nice to have at least one really good person around. Not surprisingly, after 50 years, they still write together.
This is a tough, brilliant, sort of jukebox cornucopia of a film. Brilliant performances, a few transcendent moments, as well as an unflinching look at the dangers of sudden, enormous success keeps any audience happy. Add to that an Academy Award-worthy performance by Egerton (and maybe another by Bell), and there is a real lot to really enjoy in this movie.
If you like the music of Elton John (and most people do), this is one film you will really enjoy, So, drop off that "Yellow Brick Road" and watch the reality of a rock god's life.